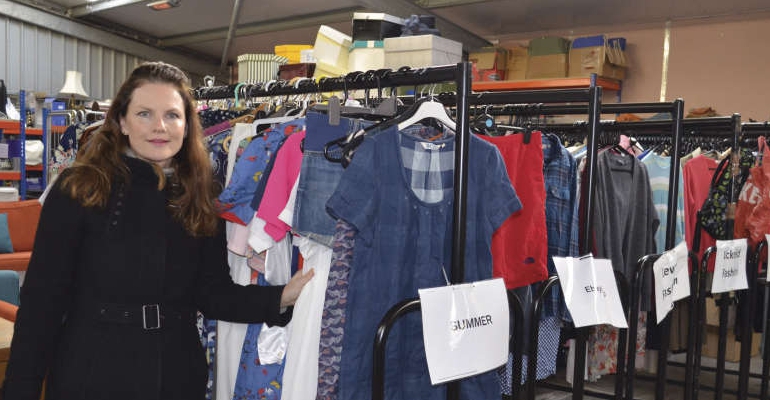 Last summer St Peter & St James Hospice relocated their distribution centre from North Chailey to a new location in Hurstpierpoint as Robert Veitch recently discovered
The previous distribution centre was located at the hospice in North Chailey but became too small to cope with the volume of donations being received. The move to new premises in Hurstpierpoint has provided much needed space and better accessibility for donations to be made and processed. As Emily Cronin, the Head of Trading at St Peter & St James Hospice pointed out, "We've gone from 1,000 square feet of space to 12,000 square feet."
Walking around the premises it's clear to see the increased space is well used and that there is plenty of room to run an efficient operation. It's a treasure trove that includes almost any item you might care to think of; from cutlery to furniture to a George Best football annual, or from an immaculate suit to modern art worth thousands of pounds.
Moving to the new site enabled the hospice retail team to re-evaluate how donations are processed. The charity has since taken the commendable approach to circularise their economy, meaning that nothing goes to waste.
Charity retail helps recycle pre-loved items and also helps reduce landfill waste. According to the website – charityretail.org.uk – during 2018 - 2019, across the UK, 339,000 tonnes of textiles were kept out of landfill as a direct result of charity retail.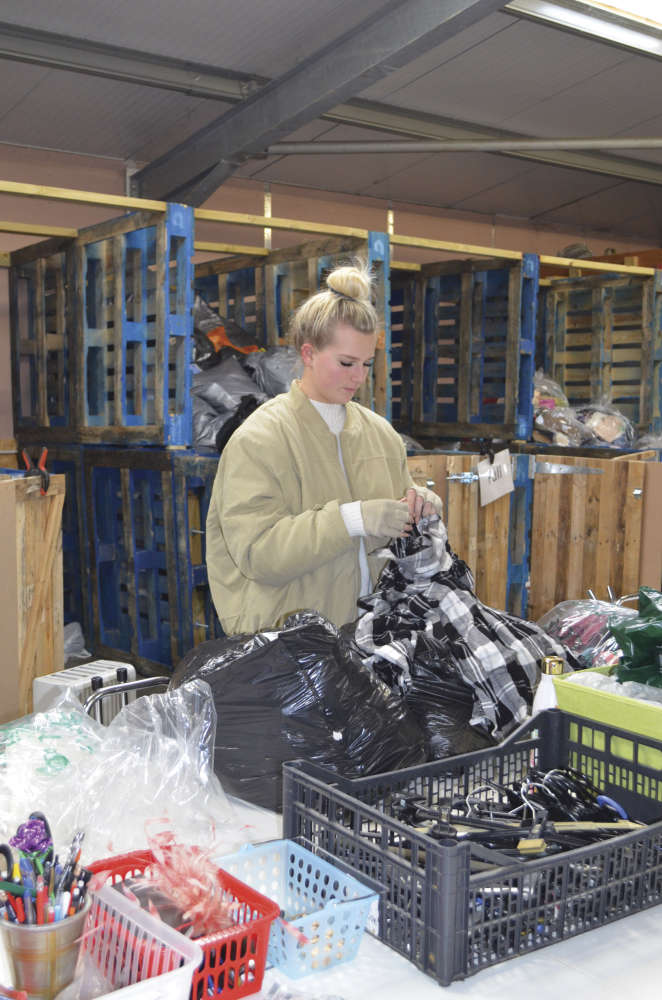 However, it's not only textiles that are recycled at the distribution centre as Emily told me. "Our new distribution centre is structured so that every donation that comes to us is utilised in some way. We are trying to create as little waste as possible. Every donation whether it be clothing, homeware, furniture or electricals is sorted and sold in our retail outlets, re-used or re-purposed."
Currently the hospice has eight shops spread across five locations: in Burgess Hill, Haywards Heath, Lindfield, Lewes and Uckfield, with a new one opening in Hove this spring. There are also two shops operating under the 'dispensary' brand in central Brighton, which retail high-end fashion, homewares and furniture.
The hospice was fortunate to be gifted several of Dame Vera Lynn's 1950s original dress patterns, products from the era when it was common to make one's own clothes. "Who knows," chuckled Emily, "there could yet be a Dame Vera range in the future."
The bulk of donations come directly to the distribution centre where they are sorted and distributed to the various shops. In this way items can be distributed according to the requirements of each shop. There are also nine clothing banks across the local area where donations can be dropped off. Each clothing bank is routinely emptied, with the contents taken to the distribution centre for processing. Donors can still drop things off at any St Peter & St James Hospice shop and such donations are very welcome, although as Emily was keen to emphasise, "donations need to be clean and sellable."
Around 30 people currently volunteer at the distribution centre, and along with the six permanent staff, they unpack, sort, categorise, distribute, sell or recycle almost everything that is received. Most of the donations end up in the shops, but online sales are also generated, on platforms like eBay, Depop and Vinted that reach a global market.
Many volunteers have a personal link to the hospice, keen to retain a link with the hospice that helped them in the past. "They're wonderful people," said Emily. "We've also become involved with the government 'Kick Start Scheme' to provide six month placements for ten 16-24 year olds on Universal Credit and in danger of becoming long term unemployed."
Through its inpatient ward, wellbeing services and specialist community palliative nursing team, St Peter & St James Hospice supports over 1,000 people a year. Providing this support costs £8,000 a day so fundraising is essential to helping the good work continue.
Emily was enthusiastic about the future. "We hope to be able to have a furniture shop here at the distribution centre before too long, which will allow us to have so much more on display."
Readers with fantastic saleable donations can find the distribution centre at Albourne Road, Hurstpierpoint, BN6 9ES or via the link www.stpjhospice.org/support-us/donate-goods
The centre is open for donations from Monday - Friday between 10am and 2pm. There is plenty of on site parking. The team can also assist with removal of larger items of furniture and house clearances – for more information please visit www.stpjhospice.org