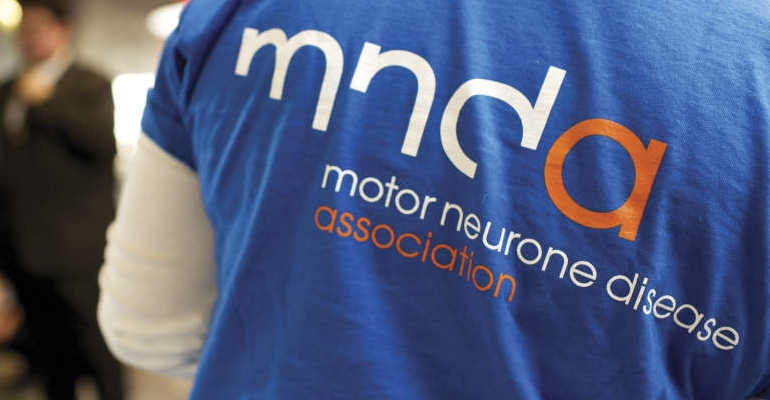 The three Sussex branches of the Motor Neurone Disease Association are currently seeking new recruits to join their enthusiastic and dedicated teams of volunteers. David Setters, MNDA volunteer and patient writes about what they do, how they help, and how easy it is to get involved
The branches covering East Sussex, West Sussex North and West Sussex South, raise funds for and awareness of motor neurone disease, and also offering support to some 150 people in the county living with this incurable condition, as well as their carers and families.
Motor neurone disease is a progressive terminal neurological condition which attacks the motor neurones, or nerves, in the brain and spinal cord. This means messages stop reaching muscles, leading to weakness and wasting throughout the body. It affects an individual's ability to walk, talk, eat, drink and ultimately to breathe. The progression and presentation of symptoms do not happen in the same way or in the same order for everyone. Around half of those diagnosed with the disease pass away within two years, 33% within a year.
Motor neurone disease should not be thought of as rare. There is a 1 in 300 lifetime risk of contracting motor neurone disease, which means that over 200,000 of the current UK population will get it unless treatments are found.
There are various volunteering roles to fill within the three branches, who urgently need enthusiastic fundraisers to come up with exciting event ideas and to help organise events. Other volunteers who can lead or help with raising awareness and campaigning for improved services, both locally and nationally, are also in demand.
The Association Visitor role involves visiting people living with the disease to provide them with information, advice, support and a friendly face. The East Sussex branch, for example, urgently needs an Association Visitor in the Uckfield area.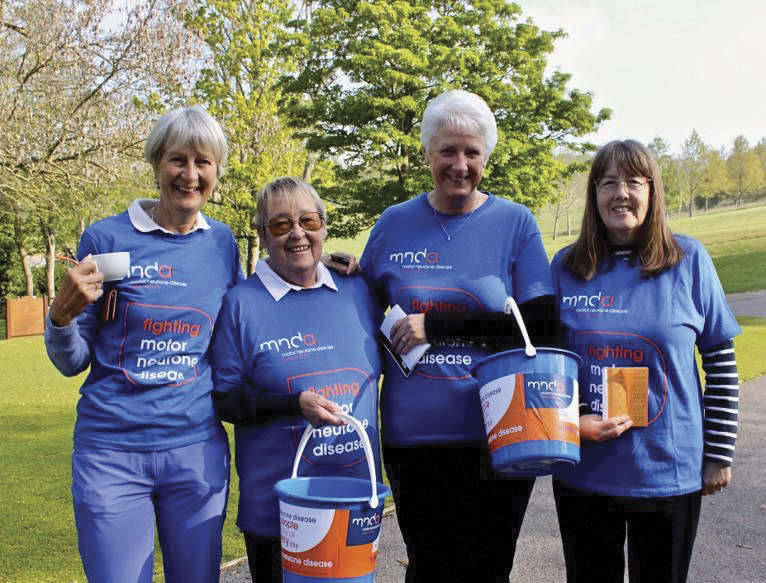 "Volunteers make a huge difference to the services we can offer patients and their families," said West Sussex North branch chair, Julie Taghan. "Whether you have the appetite to raise funds and awareness or to offer a caring, helping hand to those living with the disease, we can offer fulfilling opportunities. Staff and fellow volunteer support is on hand and, where required we can offer appropriate training."
Time spent on the roles can be tailored to each volunteer's specific needs. Typically, the Association Visitor role might take up 2-4 hours per week, while fundraisers and campaigners can adjust their input according to the timetable of events.
"They are challenging and rewarding roles, providing volunteers with benefits such as self-development and the opportunity to make a difference in peoples' lives," said Julie. "I have met with some amazing people and their dedication and tenacity helps put life into perspective. We would love to hear from people throughout Sussex who might like to join us. We guarantee them a warm welcome."
The three branches are combining for a fundraising walk along the promenade at Brighton on Sunday 29th August. The walk starts at 2pm by Hove Lagoon, BN3 4LX and will proceed to Brighton West Pier, then back to Hove. As well as able-bodied adults, there will be wheelchairs, pushchairs, children and, dogs taking part. The volunteers will be resplendent in their blue and orange Motor Neurone Disease Association T-shirts and other regalia to raise awareness, and collect much-needed funds through a bucket collection. This is a great opportunity for potential volunteers to meet with Motor Neurone Disease Association supporters, patients and carers, and everyone is very welcome to come and join in.
For further information on the opportunities and the walk please contact the following people at the three branches.
Julie Taghan, West Sussex: North (Burgess Hill, Crawley, East Grinstead, Haywards Heath, Horsham) – julie@mndwestsussexnorth.com
Maureen O'Neill, West Sussex: South (Billingshurst, Chichester, Petworth, Shoreham, Worthing) – mausyoneill@yahoo.co.uk
Sharon Bass, East Sussex: Brighton, Crowborough, Eastbourne, Hastings, Uckfield – Denissharon12@Hotmail.com