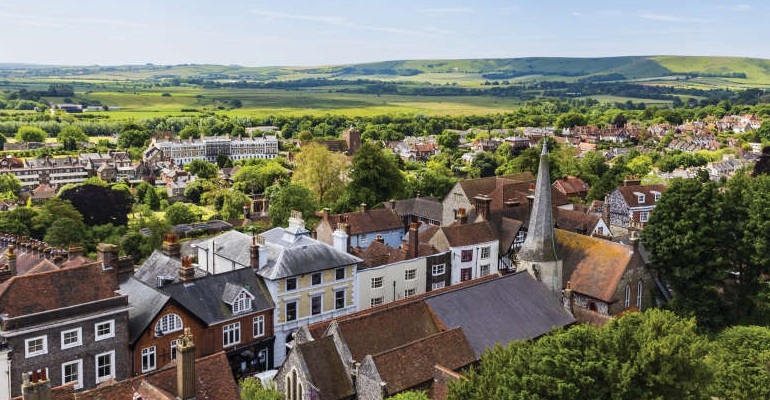 The county town of East Sussex is quirky, fiercely independent, steeped in history and a whole lot of fun to visit writes Sara Whatley
Lewes is an Aladdin's Cave nestled in the South Downs; every time you visit this ancient market town you will be delighted by a new wonder, discover a new favourite shop or a beautiful secret garden.
Thousands of visitors are attracted here every year to meander along the medieval cobbled streets and enjoy the history, shopping and unique lifestyle Lewes has to offer. Not to mention the countless cafes, restaurants and pubs at every turn.
Antique lovers throng for the numerous antique shops trading in ceramics and furniture, as well as flea markets, second hand clothes shops, bookshops specialising in rare books, markets and countless elegant independent boutiques.
Those wanting to in indulge in all the history Lewes has to offer simply have to walk the streets to pass timber framed Tudor houses and traditional Sussex brick buildings. The Norman castle towers over the town and you will also find Anne of Cleves House where you can learn how the Tudors and Elizabethans lived, and the Priory of St Pancras where you can walk in the footsteps of medieval monks. Thomas Paine, writer and revolutionary, also lived in Lewes, in The Bull House from 1768 until 1774.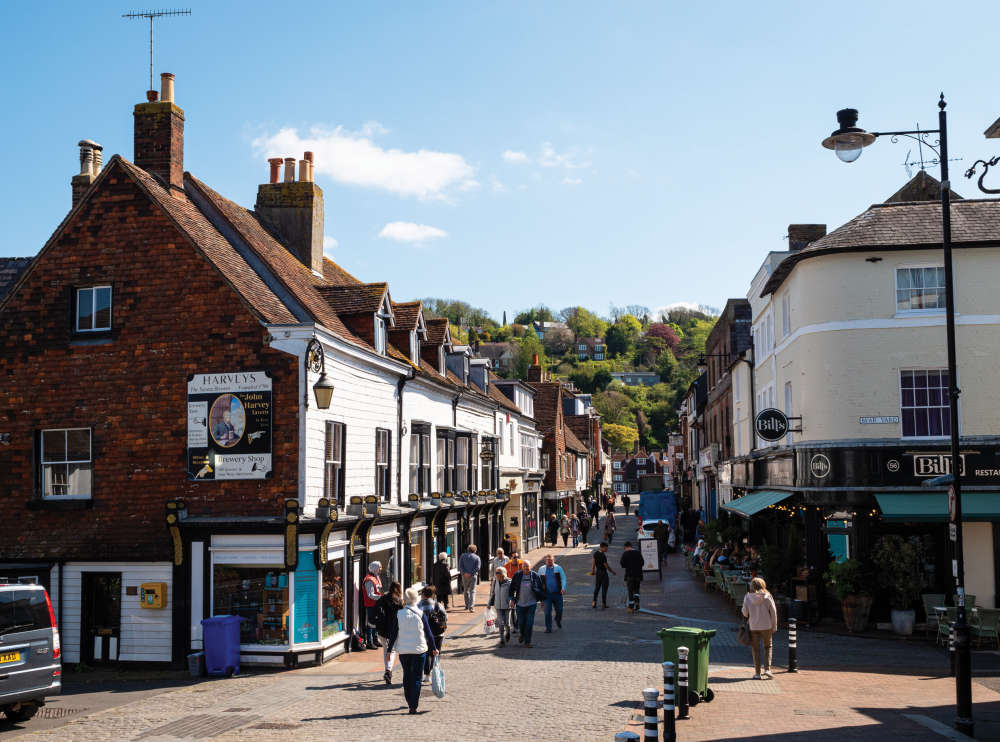 Lewes has long been known for welcoming artists, musicians and creative thinkers and as such there is as a thriving scene of exhibitions, live music and talks about the town. An independent cinema down by the railway station is a great arts hub.
The River Ouse cuts through the town and offers peaceful riverside walks and picturesque bridges. The well known local brewery also sits next to the river in the heart of the town and fills the air with hoppy goodness.
And for those wanting to venture outside the town, just a stone's throw from Lewes you will find Monks House, where Virginia and Leonard Woolf lived, Glyndebourne, and Charleston Farmhouse, where the Bloomsbury group resided.
The delights never seem to end in Lewes; it is a bewitching town and one that casts its spell on visitors and residents alike.
TOP ATTRACTIONS
Lewes Castle
This Norman fortress looms over the town from high on a hill
Pells Pool
An invigorating fresh water lido from 1860 surrounded by pine trees
Southover Grange Gardens
Beautiful formal gardens surround a charming 16th century Grade II listed manor house
Lewes Bonfire
Hedonistic and pagan celebrations set the entire town ablaze on November 5th
Lewes FC
Semi professional football club who play at The Dripping Pan