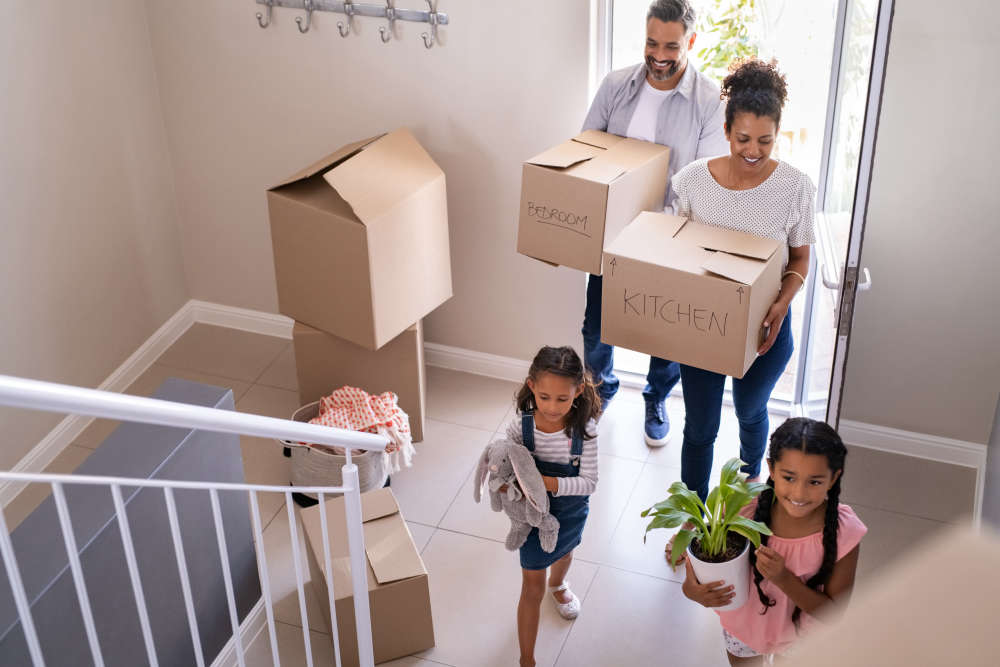 Moving house can be mentally and physically exhausting. In fact, it is one of the most stressful life events we experience according to research.
Moving house can be mentally and physically exhausting. In fact, according to research carried out by Legal & General, it is one of the most stressful life events we experience. Of course, it will all be worth it once you're in your new home.
Perhaps you are moving to a bigger family home with a garden and are looking forward to a shorter commute and good schools nearby. In this respect, Mid Sussex has much to offer young families. Whether you move to Burgess Hill, Haywards Heath or the surrounding areas, demand for local properties remains strong.
But before you can enjoy your new home, there's Moving Day to get through first. And if you think moving is a stressful business, imagine how a small child may feel about it. In this article, let's take a look at how you can minimise any negative emotional impact of a house move on your child and manage Moving Day as a positive experience.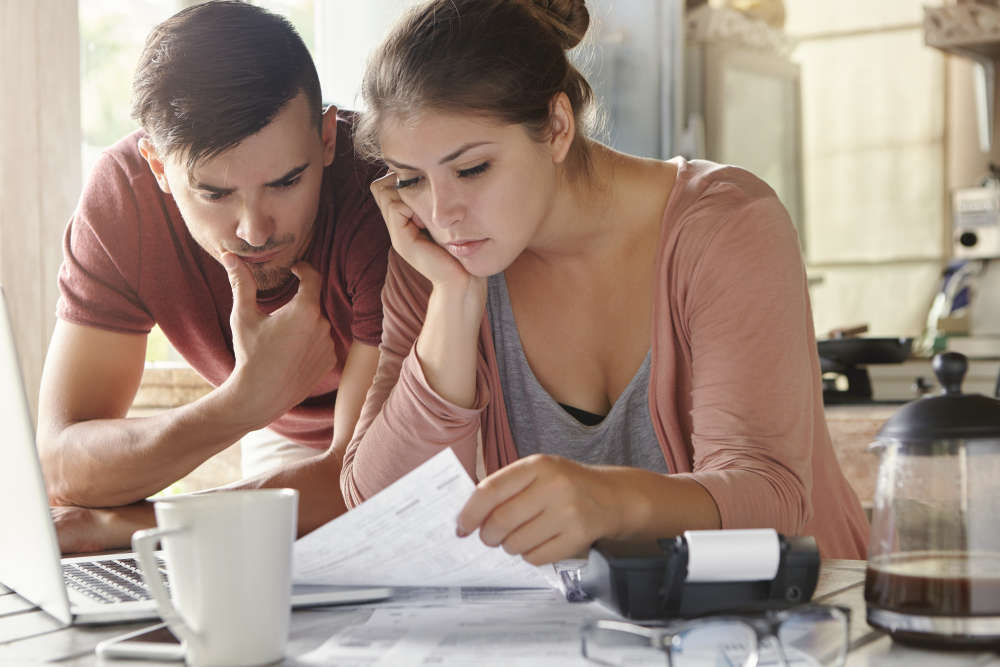 Looking for a new home
Whether you are relocating to Mid Sussex from another region, or you're staying in the same area, moving to a different property is something that will affect your whole family. That's why it is a good idea that every member of the family is kept in the loop and is given some level of involvement.
Perhaps you've spent many weekends viewing potential new homes in the area, leaving the little darling with the grandparents. But now that your offer has been accepted, or you've even exchanged contracts, it's time to tell the children that you'll be moving home soon. Try to frame it as an exciting adventure that the whole family is looking forward to.
Telling your kids about the move
It is important for children to feel heard and to know that their feelings matter. If a big life change such as moving house is in the offing, you need to let them know and support them through the process, so they can make sense of it in a good way.
Make sure you're available for any questions they may help to reduce any anxiety they may be feeling, whether it's about never seeing their friends again or starting school in a strange environment. Explain to them what will be happening when you move house, so there are no nasty surprises. Walk them through the process of house removal, from packing everything into boxes to removal men putting the furniture and all the boxes into a big lorry to saying goodbye to the old house, and to arriving in the new house and unpacking everything.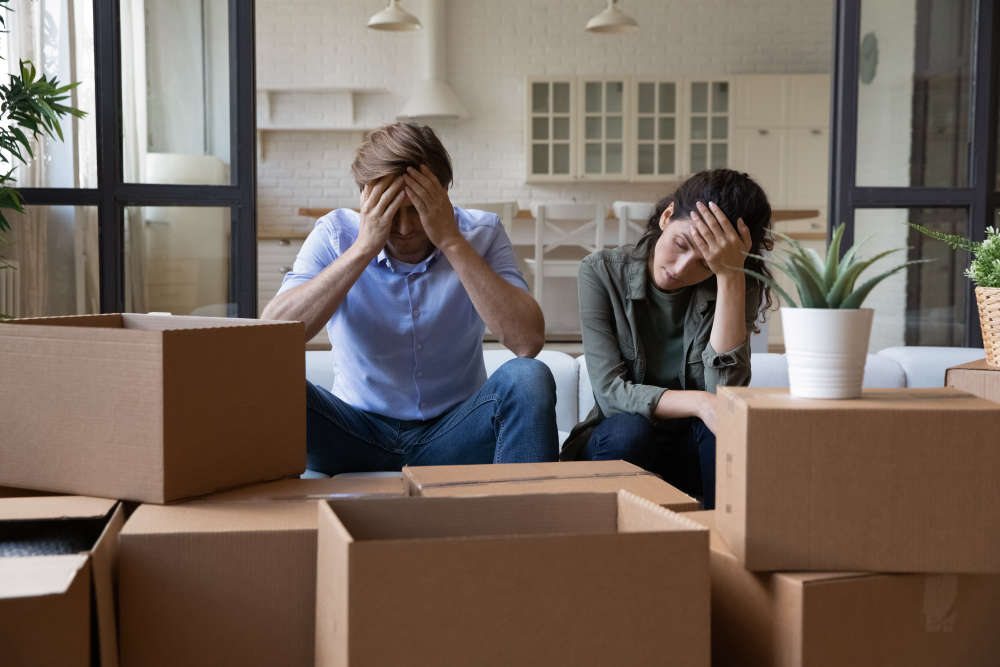 Getting the children engaged
Involve the children in the practical preparations, so they feel part of the process, not a victim of it. Perhaps they can help you empty cupboards and toy boxes, or have a box they can pack themselves. Why not look at pictures of their new room together and start planning how to decorate it in a style they will like?
Where possible, arrange for a trip to the new house for you and the children, so you can introduce them to their new home. If a change of school is on the horizon, why not try to visit the new school too, so your children can start to familiarise themselves with the new surroundings and meet new teachers and classmates?
Coping on Moving Day
When the day has finally arrived, you have two options on what to do about the children. Your decision will depend on various factors including the age of your kids, their personality and behaviour, and your own stress levels.
Many parents understandably decide that it's best for all concerned if the adults move house while the children stay with friends or family. Others may feel that the children are old enough to cope, or there's no one available to look after the kids.
Whatever you decide, it is imperative that the children get a chance to say goodbye to their old home. Maybe set aside a few minutes for the whole family to quietly walk around the house one last time and simply acknowledge how important this home was for everyone.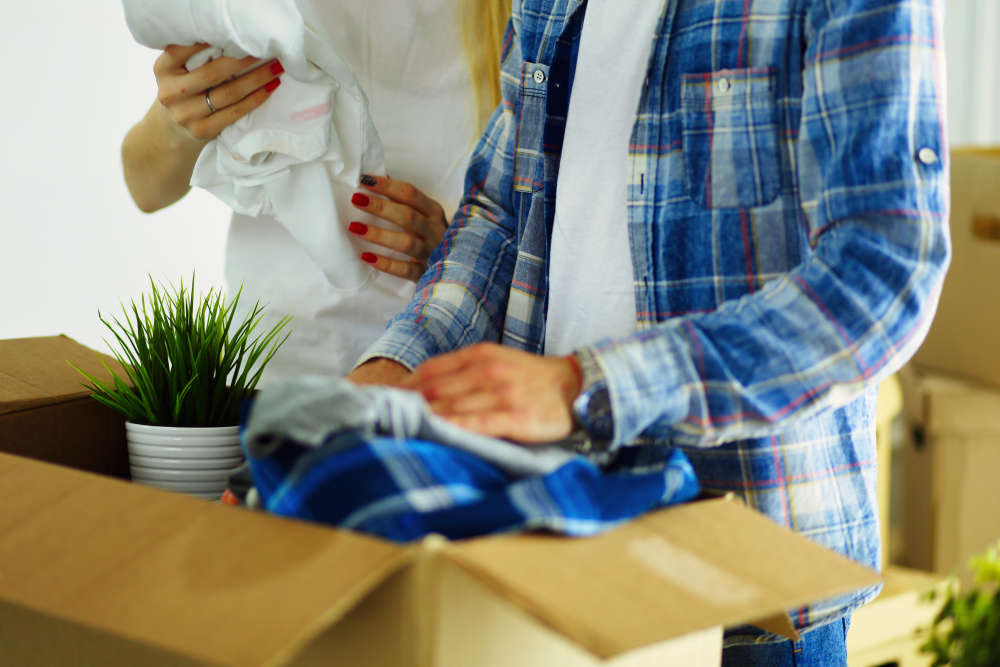 Moving home with your kids
If your children will be with you on Moving Day, it's a good idea to be prepared and head off boredom, restlessness and undesirable behaviour at the pass. Here are some suggestions:
Prepare a special 'moving bag' in advance that your child can dip into whenever necessary. Pack a favourite soft toy or comfort blanket, some reading or activity books, toys and games to keep them occupied. How about getting a new 'moving house' toy as a treat to mark the special occasion?

Get ready for a long car journey

, with books, favourite DVDs or games consoles to keep boredom at bay. Sometimes, simple travel games such as I Spy, the Number Plate Game or Road Trip Bingo can add fun and make the time go faster. And don't forget their favourite snacks and yummy packed lunches with special plates and cups to put a smile on everyone's face.

For kids who want to help during the moving out/in process, give them age-appropriate jobs so they feel an important part of the team. Why not put a junior in charge of holding doors open, running errands, delivering messages, making cups of tea, and directing boxes to the right room?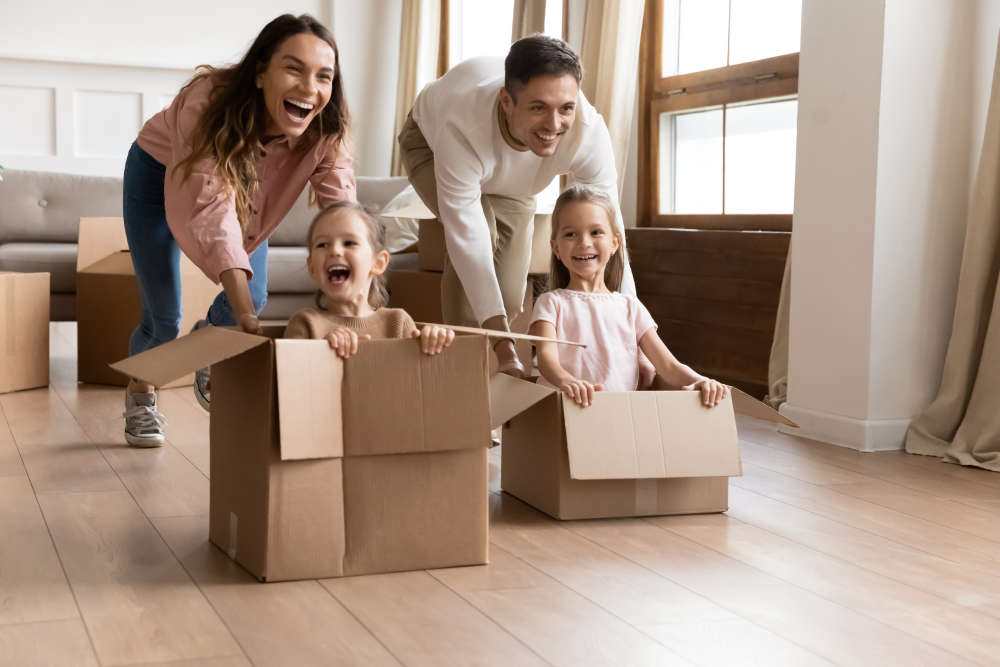 Enjoying your first night in a new home
Try to get to your new place before the removal men to give yourself and the children a little bit of quiet time to greet your new home as a family. When the removal van arrives, it'll be all systems go. It's a good idea if the children's rooms can be first to be moved in, furniture assembled and at least some boxes unpacked so that the little ones can get settled in their new environment as soon as possible (and stay out of the removal men's way).
Moving Day is a special day, so make a big special deal of it. With the house still in disarray, how about splashing out on a takeaway for dinner? Or playing board games as a family if there's no broadband or TV signal?
Make sure the first night in the new home is happy and harmonious. Prioritise getting the kids' beds ready for the night and have their favourite toys unpacked. Spend time with them and read bedtime stories for a bit longer than you normally would. Settling the children for the night in their new bedrooms should be a happy family experience.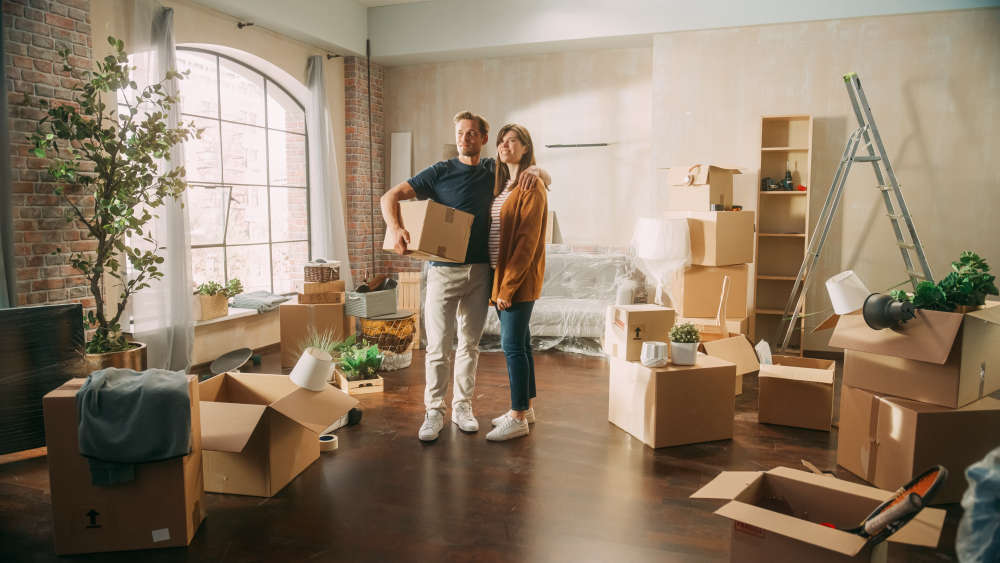 Settling into the new home
The next few days and weeks are bound to see many changes in routine. Keep some of the old routines and familiar items and make sure you change things gradually and not all at once to give your children a chance to acclimatise.
When you are fully unpacked, explore the new neighbourhood together and encourage your little darlings to make new friends. Introduce yourselves to the neighbours and their kids, find a local park or playground, or enrol your children in activities you know they love. The sooner they feel comfortable in their new environment, the sooner the upheaval of the house move will fade into the distance and life can return to normality.