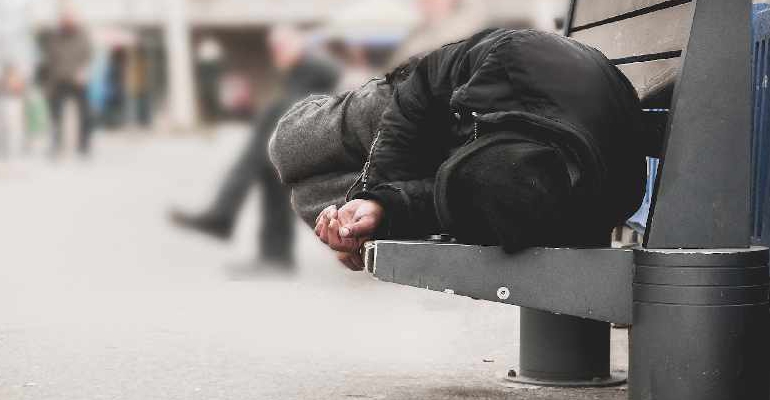 Giving Back Crawley a local charity that helps those without a permanent home, has had to be flexible this year, adapting rapidly to changing times as Helen Stockton explains
This year has been a difficult one for everyone, but for homeless people it has presented additional challenges.
Giving Back Crawley originated as a charitable act over Ramadan and began with a few people wanting to do something positive and make a difference. Over time, this focused on helping homeless people by providing daily meals and other basic essentials such as clothing, bedding and toiletries. As well as the more visible rough sleepers, the charity also helps the temporarily housed and hidden homeless: those sofa surfing with friends who eventually run out of favours. The charity finds itself helping many younger, single men, but as statistics from Shelter, the national charity for the homeless reveal, one in three working families are only a pay cheque away from losing their homes. Homelessness is a big problem that can affect anyone.
As Chairperson of Giving Back Crawley, Joe Dines, explained, in addition to practical help, the charity also offers a point of connection on a regular basis for those without many fixed points in their lives.
"We are a very gentle charity. We don't demand a great deal from our guests," said Joe. "We call them our guests, rather than service users, as they come to dinner!"
When COVID-19 struck, the charity worked closely with Crawley Borough Council. "We couldn't have groups of people congregating on the streets, and all homeless people were offered temporary accommodation, but many still didn't have access to kitchens and needed help." During lockdown, charity volunteers prepared and delivered three meals each day for up to 130 people, which made a total of some 45,000 meals. That's a lot of cooking! Joe assisted with some of the meal preparations herself, but paid tribute to the efforts of Laura and Donald, both trustees, and a team of volunteers, who all stepped up to the mark.
And this work continues to be needed, with the number of homeless people in Crawley rising rapidly. "We are desperate to get back outside and are working with the Council to try and do this safely," said Joe.
The charity has recently bought an eighteen-seater bus, with a view to converting it to provide a food delivery service. They would welcome some help with its conversion and are always pleased to receive donations of tinned or packet food at their collection point in a Crawley Town Centre supermarket.
"We are very blessed with the support we receive," explained Joe, but are always keen to hear from people who'd like to help make a difference too.
Giving Back Crawley
Website: www.givingbackcrawley.org
Telephone Joe on 07814 171796