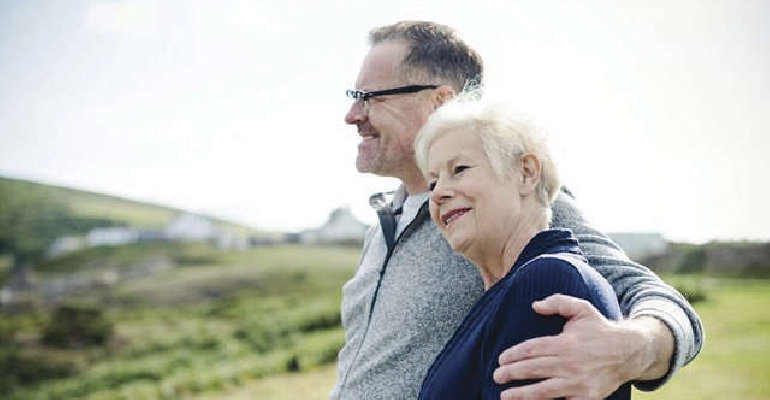 St Peter & St James Hospice in North Chailey is one of thirteen hospices in Sussex, so we asked Robert Veitch to find out a little more about what they do, how they are funded, and their ongoing relationship with donkeys
St Peter & St James Hospice has origins in the 1950s, when Jim Dinnage, a Wivelsfield farmer returned home after an evening in the pub with a donkey called Billy. Not wanting him to be lonely, Billy was eventually joined by 199 other rescue donkeys to become known as The Donkey Club; an organisation that quickly gained charitable status. Jim died in 1963, predeceased by his son Peter in 1956. Death duties eventually saw the demise of The Donkey Club, but as those stable doors closed, the palliative doors at St Peter & St James Hospice opened on the same site in 1975. Donkeys have remained in situ throughout, harking back to those formative days, and these days its Dudley and Dylan roaming around the paddock, entertaining the patients, volunteers and staff.
St Peter & St James Hospice team consist of 109 staff and 450 volunteers. Like other hospices, St Peter & St James enable people to be cared for, and die, in the place of their choice, whether this is at home or in the hospice in-patient ward. Increasingly, patients are choosing their own homes as their preferred place to die, in a familiar setting, surrounded by those closest to them.
St Peter & St James Hospice nurses care for those that are admitted to the in-patient ward, as well as patients in their own home, and also help facilitate the incredibly important support patients receive from their family and friends at the end of life. This palliative care is often a huge relief for patients and families, whether it be at home, or in the hospice.
Care encompasses all aspects of palliative care including bereavement counselling, wellbeing services, activities, and welfare services; and there is no charge for any of it. There's also a 24- hour telephone service providing advice to families and carers. The hospice continues to support families after losing a loved one, offering bereavement care and volunteering opportunities.
The hospice receives 17% of its' funding from central government, but the rest comes from the public, via donations and legacies. Gifts in wills are the most valuable source of income at the hospice and this accounts for a quarter of the care provided.
Gifts left in wills are free from inheritance tax, and whether it's a large or small gift, it will help many local patients and their families needing the vital services of St Peter & St James Hospice. Gifts can be residual (a share), pecuniary (stated amount), or specific (an item). Where a will states how a gift is to be used, the hospice will always honour this.
This October, the hospice is running Make A Will Month, organised through local solicitors who waive their fees in return for a suggested donation to the hospice. The time taken from thinking about writing a will to completing the process can be as little as three weeks. Without a will, an individual has no legal say over their legacy, and where there's a will, there's a way.
Website: www.stpjhospice.org