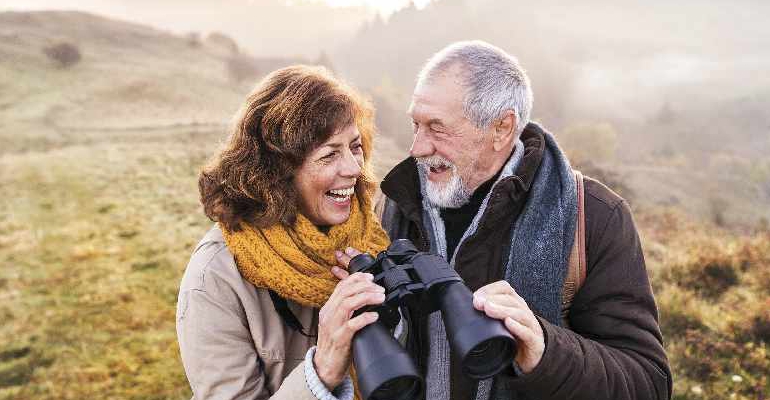 What does an active retirement mean? Adele Trathan discovers that it means very different things to people who enjoy a sense of freedom and fulfilment during their golden years
Most people at some point in their life have thought about how they would like to spend their 'golden years.' Exotic travels to far flung destinations, spending time pottering in the garden, DIY, enjoying hobbies, or socialising with friends old and new might all have been considered at one time or another. However, the reality of the situation is probably more complex. As with other stages of life, we need to find a balance to fulfil our social, emotional, mental and physical needs for optimum enjoyment of life.
Looking after ourselves and our wellbeing, in all these aspects is important to help make the most of our body and mind as we get older. Keeping active both mentally and physically, learning or developing new skills and interests, and enjoying entertaining times with others, are all ways to help achieve personal satisfaction. Thankfully there are many opportunities to explore and make the most of life in retirement. We live in times when attitudes have changed, and age is not the barrier it was once perceived to be. People are living longer healthier lives, and society has evolved to embrace the fact that communities and individuals can benefit from the time that seniors have available.
When it comes to personal fulfilment in later years, it is certainly not a 'one size fits all' scenario, more a case of finding what works for an individual. I've explored four different ways that retirement can offer both enjoyment and contentment and have spoken to local retirees about what an 'active retirement' means to them personally.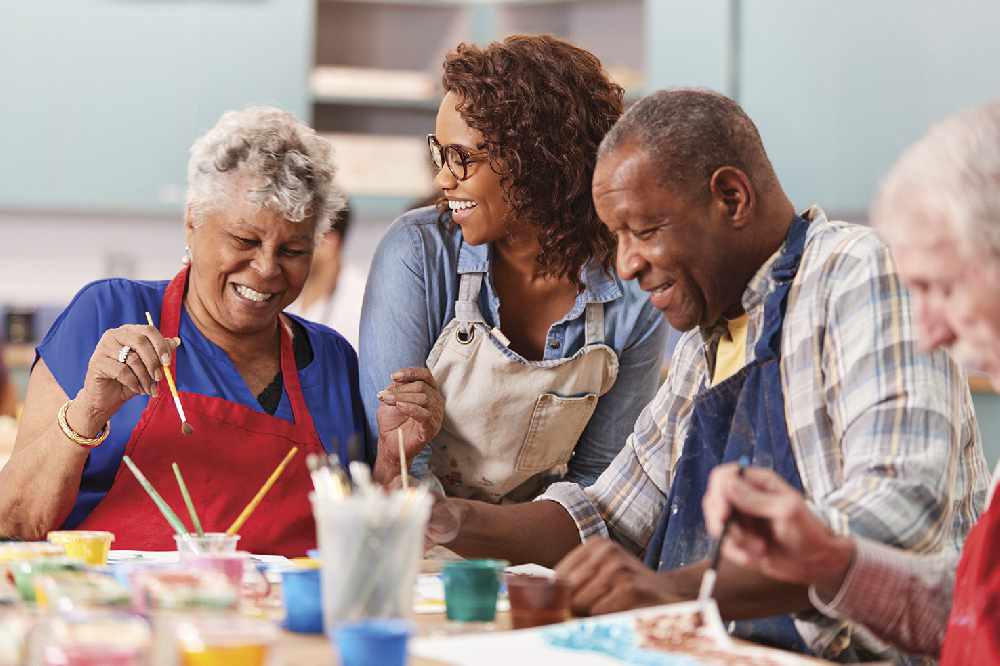 SPORTY AND ACTIVE
Being older doesn't necessarily mean losing that competitive edge. It's a drive that should be embraced, as many senior sportsmen and women will testify, allowing them to continue enjoying a sport and to remain active for many years. This can manifest itself in many capacities; such as playing competitively or undertaking managerial or committee roles in associations and clubs. Helping and supporting a team or club still provides a feeling of involvement, of being connected to a game or sport.
Golf is a great sport for an active retirement, offering plenty of fresh air, the technical demands of mastering the swing and the endless frustrations of putting, and all in pleasant surroundings. It's notoriously competitive for some and just a good walk spoilt for others. In normal times there's a great social life to be had in the nineteenth hole, also known as the clubhouse.
Many seniors enjoy a game of tennis and unsurprisingly the benefits are plentiful. Increased heart rate and improved lung capacity, building all round body strength and providing a full body workout. Tennis promotes good hand-to-eye co-ordination and agility, and has been linked with positive mental health benefits, whilst also being socially interactive.
Bowls is a gentle way to keep active and social. Many local towns and villages have clubs where beginners can try their hand. It's surprising to discover how much walking is involved; legs and arms get a workout too as players lunge to play the bowl towards the jack. Bowls can be played both outdoors and indoors and the rules are relatively simple to learn. However, don't be fooled by this genteel sport, it can become very compulsive and competitive, as semi-retired Des Foord from Newick bowls club explained. "The great thing about bowls is that you can play as much or as little as you like, a couple times a week or every day. I enjoy competing but I also like the social and fun side as well. You can play at what level you like, starting with friendly roll-ups. Some of us play at county and national standards too – I love it."
If competitive sport isn't your thing, there are plenty of other ways to stay fit and active. Recreational walking is one of the most accessible activities available and can range from a short walk around the block to a long countryside hike. Regular walking of 30 minutes or more can generate multiple health benefits including strengthening of the heart and improved circulation. Walking boosts energy levels and the immune system, as well as helping improve low moods or depression. There are many walking or rambling groups available in Sussex where members can enjoy the companionship of others, while taking in the fresh air and natural surroundings of our beautiful county.
If you prefer pedal power you won't go far wrong by getting on your bike. Cycling has become increasingly fashionable and it's no wonder that this green, alternative transport is continually gaining popularity. It has less impact on the joints than running but strengthens leg muscles without over-stressing them. Cycling also works the core muscles, improving balance and co-ordination, increases cardiovascular fitness whilst decreasing stress levels. If traffic safety is a concern, cycle to your hearts content indoors on a static bike and avoid any inclement weather at the same time. Mountain bikes are robust and can be used off-road across countryside trails. If pedalling up steep hills sounds too daunting, electric bikes or electric adaptations can provide that extra push to get over the top.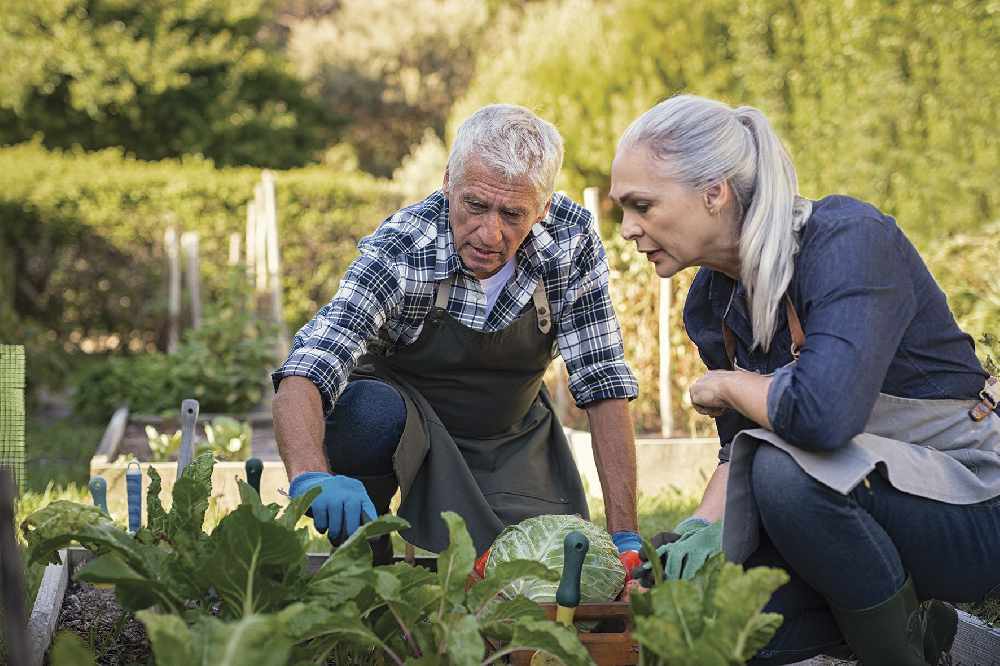 COMMUNITY AND VOLUNTEERING
Having free time in retirement could be the opportunity to fulfil a sense of emotional wellbeing and positivity whilst benefitting others in the process. Research indicates that people who give their time to help others feel more capable, confident and useful within society. As well as giving a sense of purpose and accomplishment, volunteering can also have a positive effect on a volunteer's psychological health due to the meaningful productivity of the role.
However, when considering volunteering give careful consideration to those options that are flexible and fit into your schedule. For some, a few hours a month is all that works within a busy lifestyle, but for others 20 hours a week still offers plenty of time to partake in other activities. It's also important to find something you are passionate and care about in order to feel fully engaged and involved.
Some folk love working with young people and this can help bridge the generation gap. The interaction between young and old can instigate the sharing of important life lessons and build connections between generations to create respect and consideration for each other.
Volunteering in the community can also help increase levels of physical activity. Many towns and villages have groups for those who are concerned about local environmental issues. It could be as simple as helping to clear up litter on the roadsides. Nature lovers can get involved with helping wildlife thrive, by creating safe nesting sites, clearing undergrowth and generally helping create a habitat that encourages wildlife to flourish in the local area.
Joining a group with common interests allows like-minded people to connect by working together towards a mutual goal. Everyone tends to have favoured charities, and retirement could provide the perfect landscape to volunteer for them. Animal welfare and wildlife rescue charities often rely on volunteers to help them with practical duties and administration work. Care charities need volunteers to give time and companionship to people living alone and in isolation. Some historic properties and charitable trusts eagerly welcome help in the gardens or visitor centres. Many charities require volunteer help to sort out 'charity bag' donations as Janet Funnell from Crowborough did. "I was fit and energetic, and felt it was a role for me. The camaraderie generated with other volunteers was similar to the team bonding I experienced during my working life. I voluntered every Monday for a decade and enjoyed the sense of routine it generated. The satisfaction gained from helping others was a big bonus too."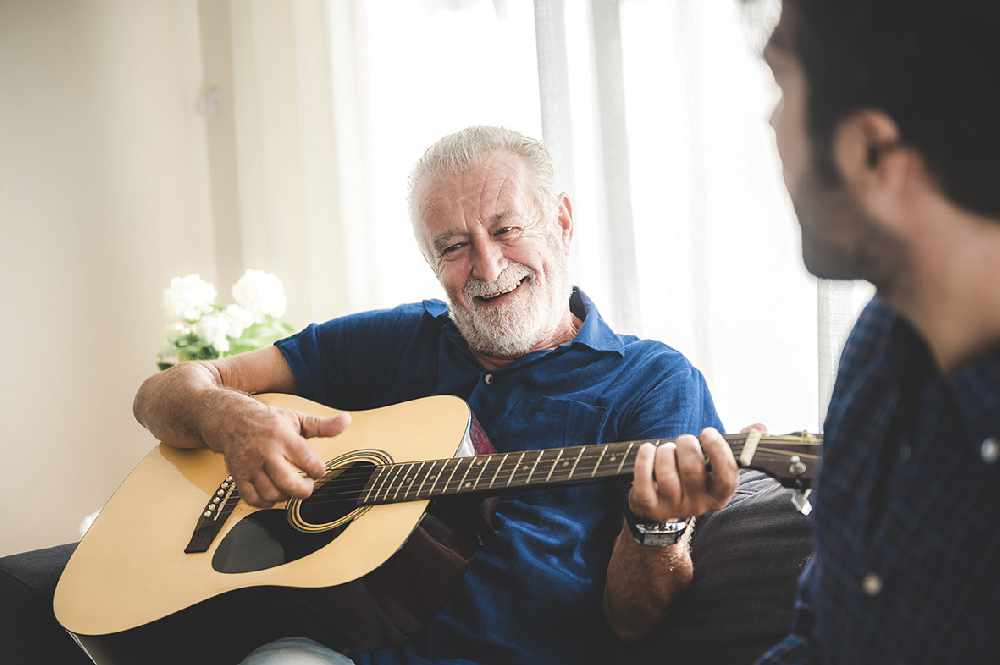 NEW SKILLS AND HOBBIES
Many people pursue hobbies throughout their lives, but retirement can free-up time to take this dedication to another level, or to explore new interests that the world of work has previously prevented. Learning new skills in later life is a great way to keep the mind ticking, ensuring brain stimulation and assisting good mental health for as long as possible.
Whether you are creative or practical it's never too late to embrace a new skill or hobby. It's often a time to rekindle interests from those formative years of life. For example, a talent for drawing or painting that was left behind as a career and family became the priority can finally be nurtured again. Or it could be a completely new pursuit, perhaps a course to learn pottery and ceramics, woodworking or even jewellery making. Sewing and knitting are surprisingly fashionable pastimes and being able to create something from scratch creates great satisfaction and pleasure with a tangible product to show for the fruits of your labour.
Gardening is perennially popular. Spending time in the fresh air, cultivating the earth and watching plants grow is healthy for the body and mind. Growing your own vegetables is happiness guaranteed - fresh food straight from the garden or allotment always seems to taste that bit better. Being at one with nature is good for the soul and there are many hours of contentment to be had bird watching or exploring the countryside, viewing our natural surroundings and wildlife. Enjoyment from being out and about can develop other interests such as photography. Taking a photo and harnessing the memory creates an even deeper connection with the subject being viewed.
Some people prefer to dig deeper and explore interests in which they have a personal interest. Investigating family history has proved incredibly popular in recent years given the access to specialist internet sites. Preservation trusts offer the opportunity to learn and preserve the history of local areas and industries.
Alternatively, it could finally be the time to learn to play the guitar, piano, saxophone or whatever instrument takes your fancy. Love to sing? There are choirs and choral groups singing Rock, Gospel, Classical and everything in between across the county. During lockdown some groups have come together via Zoom; members revelling in the joy of collective song. Robin Kennedy and his wife Phillipa have been singing for over 25 years, "Singing makes your spirits soar and almost gives you a sense of escapism. When singing as part of a group the feeling of unity is incredible. You make friends, and it is good for fitness as it gives your lungs a workout as you control you breath."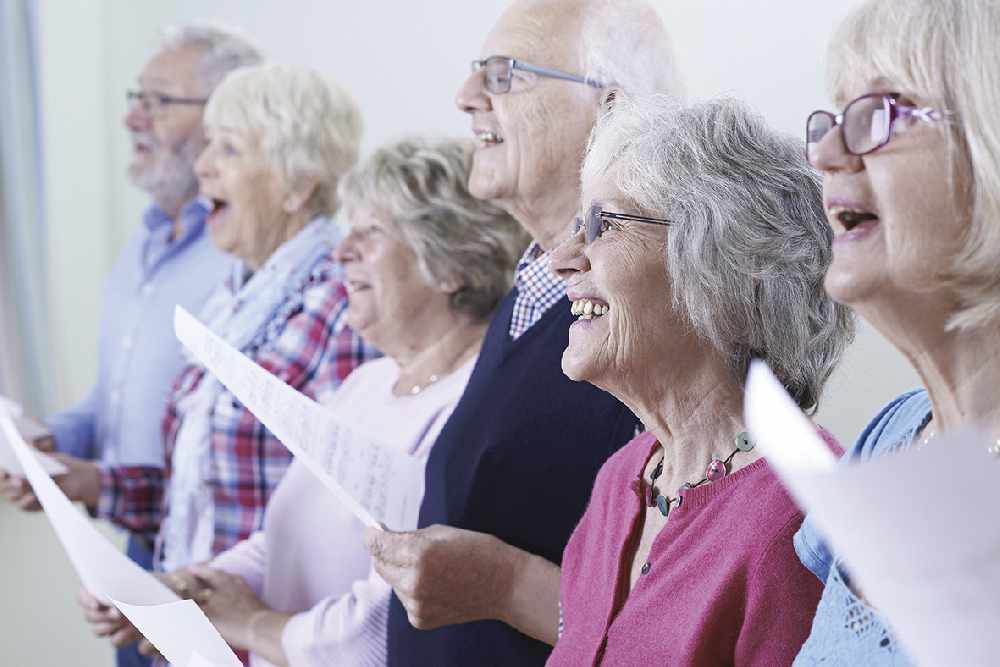 WORK AND BUSINESS
Retirement is a word that doesn't exist for some. Generally, because the enjoyment, fulfilment and satisfaction that can come from work or business means there is no reason to retire, especially if in good health. Going to work creates a sense of purpose, direction and structure in life. Many years of experience can be invaluable to a company and if you want to continue work, and are fully able to, it is in fact age discrimination if an employer refuses to let you work or asks you to retire.
Often though, it can be a time of finding some 'middle ground', perhaps cutting working hours to take up some new interests and appreciate a change of pace over a period of time. In recent years, many retirees having left their job on reaching retirement age, find they miss the comradery of work life with colleagues and decide to take up new employment in a capacity that suits their lifestyle and time. It can help top-up the pension and generate a new lease of life and improved confidence, plus many employers value the life experience older employees bring to a company.
For others, it could be that a hobby can be turned into a small business. Skills learnt in life can be utilised for additional income; the services of gardeners, tradespersons, craftspeople and even dog walkers are all in demand. However, even in retirement, it is still important to ensure any relevant insurances are in place and that income is declared. Anne Graham-Evans has been running her fashion boutique in Hurstpierpoint for decades. When asked why, Anne responded, "I love to meet people and I have built up many loyal customers over the years, and they have also become friends. It has never felt like work, which is why I have continued my business well into retirement. Plus, I adore fashion, so my business is also a personal interest and it means I always like to try to look stylish myself!"
One thing is for sure, retirement comes in many shapes and forms, it offers the prospect of free time, achievement, contentment and accomplishment – it's the time to embrace life and live it to the full. Enjoy.