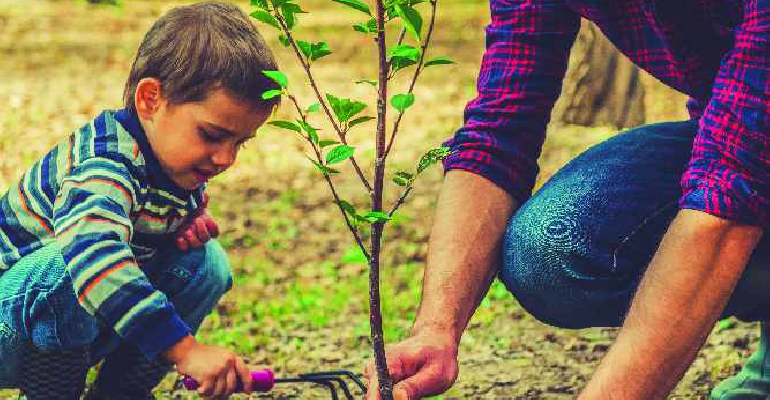 There are some simple things we can do to help our environment and better ourselves in the process
Essential for the welfare of our planet, our health and our survival, environmental wellbeing encourages us to respect and live in harmony with our surroundings.
When we protect the planet by living in an eco-friendly way, we are helping to build a sustainable environment in which all life forms can thrive.
Yet while it is easy to feel overwhelmed by the challenges of climate change, resource depletion, excessive waste and pollution, there are many things that we as individuals can do to create a less toxic environment.
To inspire you, we've put together some tips and ideas.
Recycle, Reuse & Reduce
With an excellent local recycling service, there is no excuse for not recycling your packaging. We can also adopt a 'make do and mend' philosophy with clothing and furniture.
Upcycle or donate unwanted items to charity, or give away free to your local community. With vintage and retro now highly fashionable, think about buying quality pre-loved clothes and furniture as well as new.
Reusable bags, bottles and masks will also help to cut your carbon footprint. Replace cling film with reusable silicone lids or beeswax paper for storing food. Any food waste can be put to good use in a garden compost bin.
Try to reduce consumption of resources like water and electricity. This goes hand in hand with the opportunity for a daily digital detox, so try turning off all your devices at least an hour before bedtime – you'll sleep better and save money.
Live Plastic-Free
Reducing the amount of plastic in our lives is both good for the planet and our health. Where possible, find a shop operating a refillable system for dried goods, cereals, toiletries and cleaning products.
Shop locally in markets and stores where packaging is minimal, and try growing or picking your own fruit and veg. Using a metal razor, bamboo toothbrush and plastic-free sanitary products can also help to reduce plastic consumption.
Transport
If it's practical, walk or cycle to avoid using the car. Alternatively, think about car sharing for journeys to and from work or taking public transport.
When planning UK and European holidays, consider taking the train, which can become part of the adventure itself. Clearly, the COVID-19 pandemic is making some of these measures more difficult to implement, but looking to the future, it's important to prioritise the protection of our planet and its limited resources.
Enjoy the Natural Environment
Spending time in nature is possibly the best motivator for adjusting our lifestyles. Walking, forest bathing, wild swimming, hiking and cycling in the great outdoors, or even just spending time in a beautiful garden, will help to deepen our appreciation of the natural world and heighten our resolve to protect the environment in every way possible.