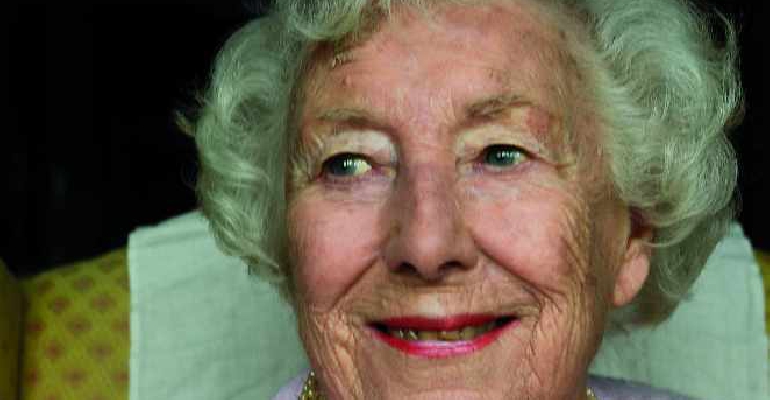 We spoke to Dame Vera Lynn's daughter, Virginia Lewis-Jones, about her remarkable mother who gave so much to the people of this country
Dame Vera's funeral procession through Ditchling last month was a joyful event, a community celebration of her full and selfless life. Two Spitfires made three passes over the packed High Street, their throbbing piston engines sounding their own round of applause in tribute.
A spontaneous version of We'll Meet Again, the signature song for the Forces' Sweetheart, started up as the hearse made its way towards the South Downs and I couldn't help but join in.
It was a terrific send off for one of this country's 20th century icons. Her legacy of unconditional support for one another will be held in the hearts of all she touched during her long and vivid life.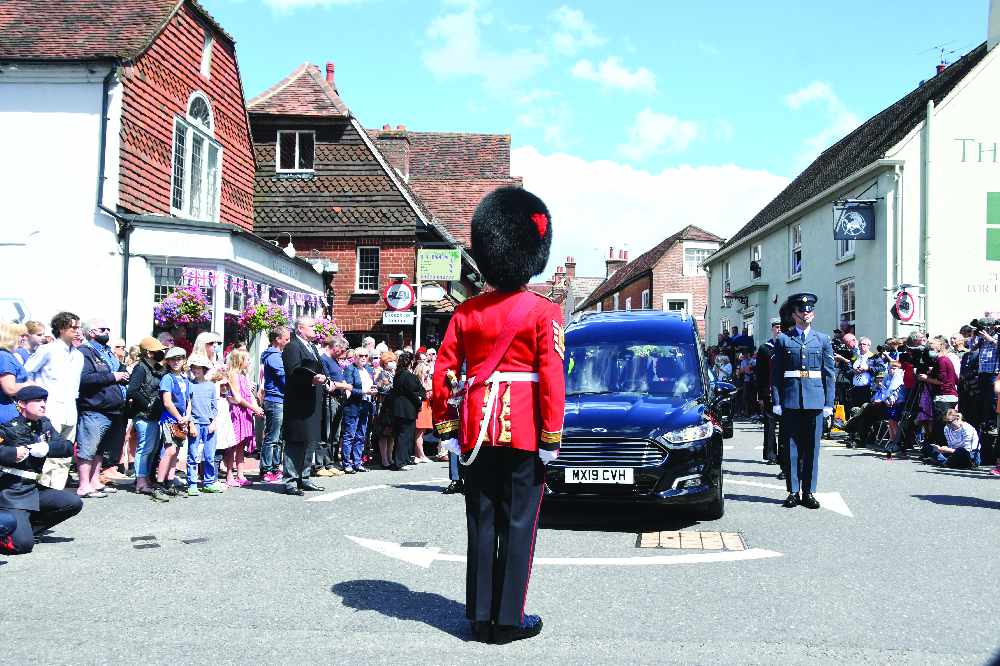 "She was always thinking of other people and keeping their morale up," her daughter Virginia told me. "No matter what the situation was, she always encouraged people to help each other."
Virginia said that some of the most touching tributes to her mother were from children, in the form of little posies of flowers, left at Dame Vera's gate.
She has also received numerous letters from young people to whom her mother meant so much. Letters have always reached Dame Vera, despite people not knowing her address; one was simply marked 'National Treasure, Icon, Sussex.'
Boosting people's sense of purpose came naturally to the Forces' Sweetheart. When the bombs were falling on London, Dame Vera would park her Austin 7 car outside Underground stations and descend to the air raid shelters in the tunnels beneath.
She would sing for Londoners exhausted by air raids and living under the constant threat of bombardment. She gave them hope.
She recorded her iconic anthem We'll Meet Again in 1939 and it is this song that helped rally the nation and helped give people hope that there would be brighter days ahead.
Dame Vera travelled to Burma to lift the spirits of servicemen, reassuring them that Great Britain wasn't far away – she brought their nation to them. Dame Vera was remembered by Colonel Sir Thomas Moore who was serving there when she visited in 1942.
"She had a huge impact on me in Burma and remained important to me through my life," he recalled in a recent interview. Dame Vera was able to congratulate 'Captain Tom' ahead of his 100th birthday this year after his £30 million fundraising walk for the NHS Charities Together.
She told him, "Many congratulations on not only your 100th birthday, but also on achieving such a wonderful success in raising millions for the NHS. Everyone is very proud of you."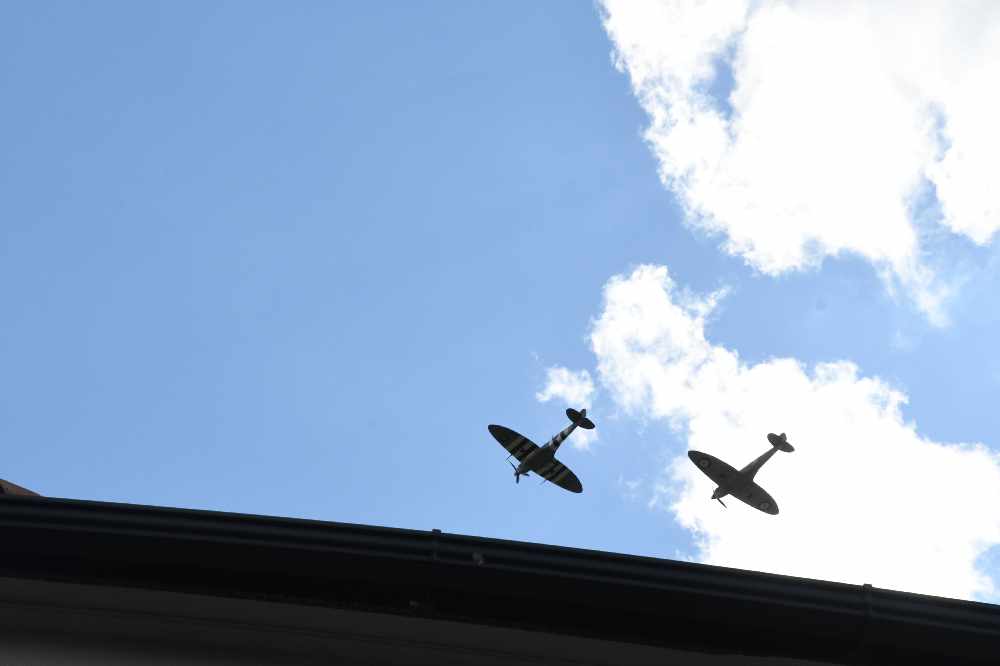 Helping children was the focal point of her life for many years and the Dame Vera Lynn Children's Charity was founded in 2001 to support young children with cerebral palsy and other motor learning impairments.
In 2017 the charity moved to a new home in Cuckfield, in honour of her centenary, and also because it enabled the expansion its important work.
She called the centre 'a wonderful haven of fun, activity and learning' where children could enjoy weekly conductive education lessons through play and daily life.
Extra services include outreach support, music therapy, sensory sessions, physical, speech and language therapies, messy play, and a valuable parent support network.
There is also access to interactive technology such as white boards, tablets and 'magic carpets', where games and images are projected onto the floor.
The charity supports families across the South East including those same London Boroughs Dame Vera entertained and gave hope to during The Blitz, as well as more locally in Sussex.
Recently, because of the coronavirus pandemic, the charity, which receives no statutory funding, has been struggling and urgently needs donations so it can continue its vital work across the regions.
Each year in the UK, 1,800 children are born with cerebral palsy, which is a disability caused by brain injury in the womb, during childbirth, or immediately after childbirth.
The early intervention the Dame Vera Lynn Children's Charity provides is vitally important so that children can learn and develop physically, emotionally and socially to form a foundation for independence in later life.
Dame Vera wrote of her pride in "how far the charity has come and all the work it does to support our families. It makes it all worthwhile when the children we have helped out get in touch to tell us what they are doing and achieving as adults."
To give a helping hand to Dame Vera's life changing charity you can pledge a donation via their website, secure in the knowledge that your contribution will be supporting her vital foundation to enable these young people to achieve a normal independent life.
If you fancy something a little more challenging, how about getting friends or family to sponsor you running on a treadmill, taking part in a garden marathon, climbing the equivalent of Snowdon on your stairs, completing a sponsored family silence, or even a bake off.
Website: www.dvlcc.org.uk