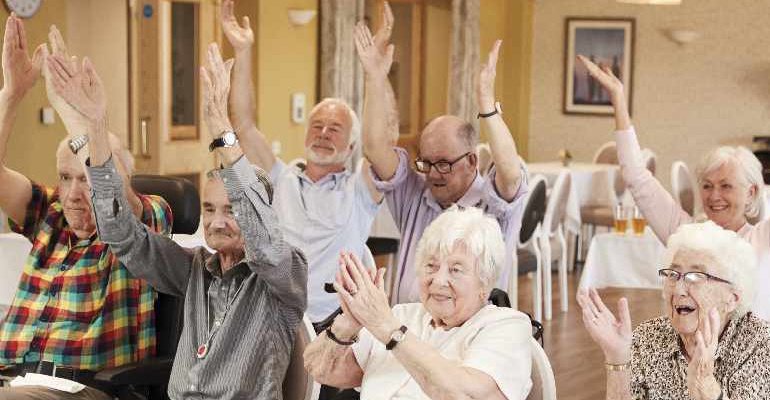 Care in the community has carried on these last few months while the world around it changed. The old normal became a new normal. Countless people have performed above and beyond the call of duty to help those in need. We report on a handful of stories to celebrate some of these community stars, but we know this is just the tip of the iceberg
Much as we would like to mention names and openly congratulate these people, client confidentially prevents us doing so. Their stories are true; these heroines and heroes live among you.
Going the Extra Mile
In the Mid Sussex area we learnt of a heart-warming story involving a carer who has literally been going the extra mile for the client. In this case the carer was looking after a client suffering anxiety, depression and other mental illnesses.
After the day job was done, this kind carer changed into plain clothes and in their own time, at their own cost, took the client on several long walks over the Downs to aid their wellbeing.
They enjoyed the fresh air and sunshine, walking and talking and just being there, making a difference, helping.
Game, Set and Match
On the outskirts of Worthing we heard of a care home that turned lockdown into a positive oasis of peace. With no visitors allowed and having to "batten down the hatches" the staff pulled together to create an island community.
There was story telling, VE Day was celebrated, there was dressing up and even a 'Not Wimbledon Day' to replace the cancelled tennis.
Technology savvy staff helped residents make their first video conferencing calls. Several staff offered to curtail their own freedom and stay in residence, though thankfully this didn't become a reality.
As the manager told me, "It was the very best of human nature on show."
Corona Specials
We became aware of an uplifting story taking place across the east and west of the county. Using animals from her own farm, this kind lady made eight 'corona summer specials' to care homes during lockdown.
Armed with anything from goats, to ducks, chickens, rabbits, and guinea pigs, non-contact visits took place in the gardens of care homes from Rye to Wadhurst and to Worthing, to much appreciation.
"Chickens are always popular," she told me, "animal therapy and interaction has proven benefits for the elderly" and has clearly brought some joy to many people in difficult times.
Giving Back to Crawley
We heard a remarkable story about the lone parent of a teenager with cerebral palsy, who is the Chairperson of a Crawley charity that helps the homeless.
During lockdown, she helped lead the making and distribution of over 100 meals a day to feed homeless people who had been living on the streets and were being placed in temporary accommodation under the Emergency Covid-19 provision.
This involved safely co-ordinating a non-contact volunteer team, food shopping trips and collecting food from donors.
As part of the team of 20 volunteers, trying to help those less fortunate during this difficult time, she helped provide breakfast, lunch and a hot dinner seven nights a week. They all deserve some praise.