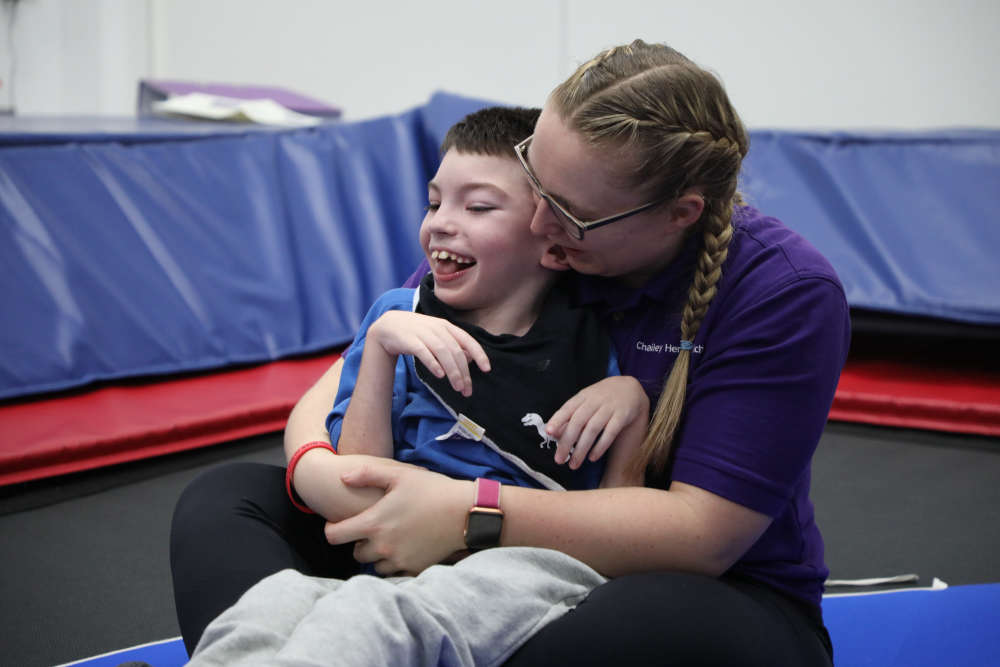 Do you have what it takes to make a positive difference to the life of a child or young adult with complex disabilities? Sara Whatley talks to Simon Yates and Rob Hambrook about their unique and remarkable school
Since 1903 when Dame Grace Kimmins took seven disabled boys from East London to the Sussex countryside and founded the first purpose-built school for children with disabilities, Chailey Heritage Foundation has been passionate about unlocking the potential of all the children and young adults who come through their care.

Today the school is vibrant with around 85 pupils who have complex physical and medical needs. These children and young adults are too complex to attend Local Authority special schools, but at Chailey Heritage Foundation they find the unique and caring environment that enables them to assert their choice and independence.

"We have a huge cognitive range here, from pre-baby not reacting to anything, to really bright but locked in pupils," said Simon Yates, Headteacher. Many conditions present barriers to learning, but what they excel in at Chailey is spotting the potential of the child or young adult and finding a way to get out what is in there. A yes or no answer opens up a whole world of possibilities.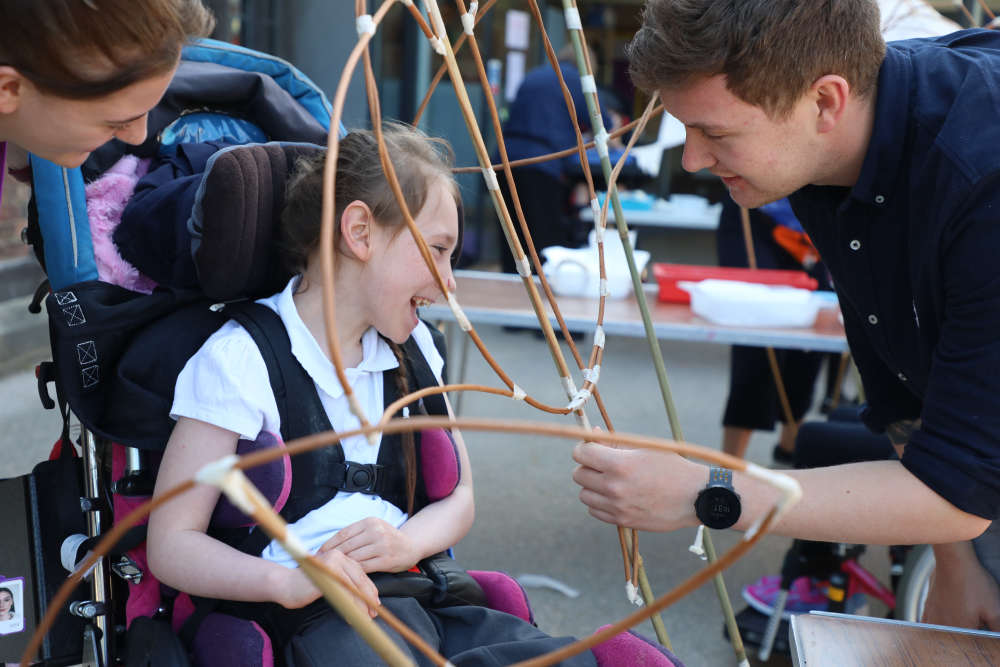 Using a combination of communication and mobility technology the highly skilled staff create a programme of learning for each individual. "We talk to family and therapists to decide what is best for the child or young adult. Their learning journey might be quick or take years, but we make sure they enjoy life, keep comfortable and watch their positive progress throughout," explained Simon.

Some of the activities that the pupils enjoy at Chailey Heritage Foundation include triking, the hydrotherapy pool, horse riding, walking and standing, and the sensory room. There is also a farm on the site and the Dream Centre, where a huge stage can turn from a trampolining platform to a 360-degree immersive experience. One of their pupils is a huge football fan and dreamt of going to see Brighton Seagulls play, so a teacher went to the Ammex Stadium, took a 360-degree film of the pitch and played it to the delighted pupil – a dream come true.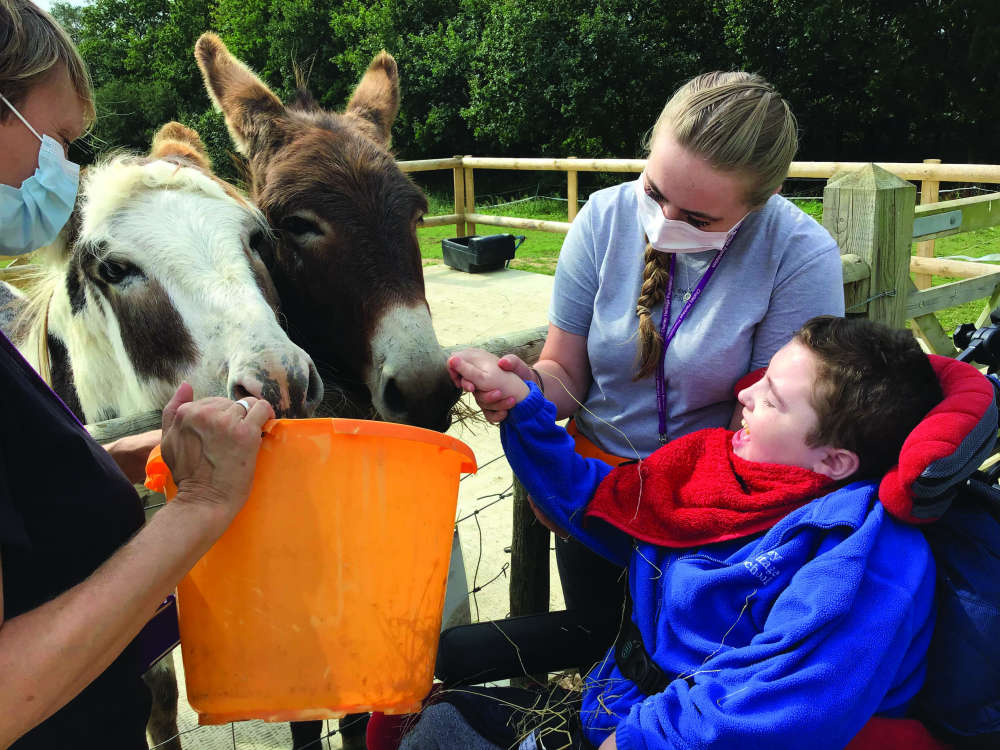 As well as offering all of these exceptional experiences and learning opportunities, Simon assures me they are still a school and as the Headteacher he makes sure there is progress and achievement in the pupil's learning journeys. "We look at what is best for the child or young adult's life, and their family's life as well."

Another very special part of Chailey is the Leisure and Skills Centre which offers a creative and alternative learning environment for students aged 16 plus with learning and/ or physical disabilities. It is also a space for social interaction and lots of fun! There is a gym, spa and yoga; rebound therapy; arts and crafts rooms; gaming and multimedia experiences to enjoy aswell. This space is open to members of the community and provides a lifeline to many whose needs are not met by regular services.

Some pupils come in for the day, some enjoy short respite breaks at Chailey Heritage Foundation and some live there in the residential accommodation. "We are proud to work in partnership with Chailey Clinical Services, part of Sussex Community Foundation NHS Trust," said Rob Hambrook, Social Care, Operations and Developmental Director. What this means is that there are 24/7 nurses and specialists available should a problem arise with any of the pupils. "The amount of staff we need is huge," explained Rob. "For some children and young adults it's 1-to-1 staff ratio during the day and 2-to-1 at night."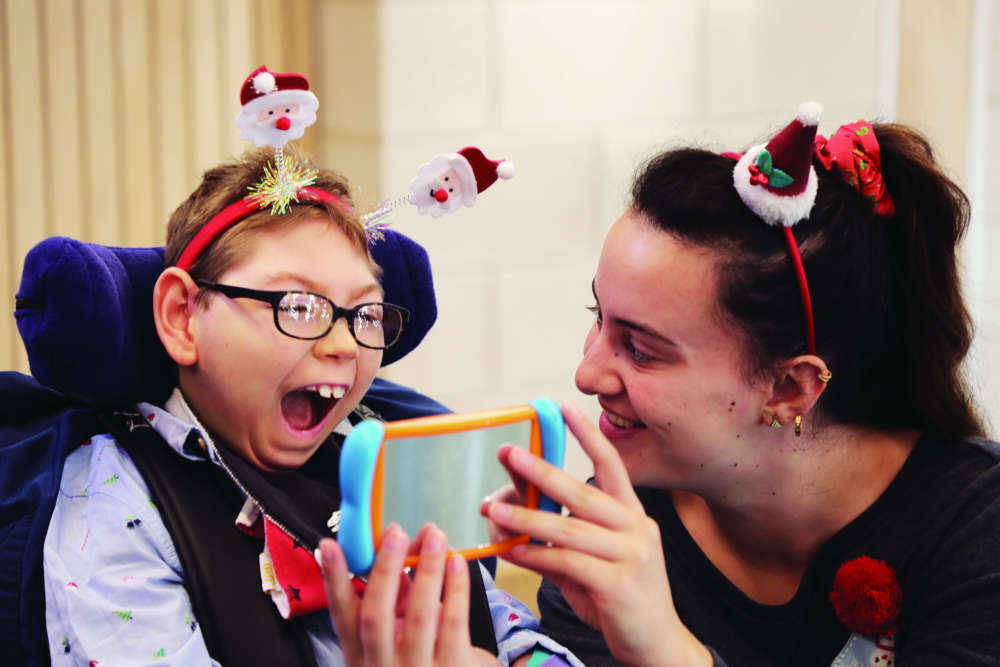 Chailey Heritage Foundation are actively recruiting and looking for more Support Workers especially. "The role involves supporting very complex needs in a person centred way. Everything is adapted to that person's needs, from their room, to their lessons and to their holidays," said Rob.
Within this role you would build exceptional relationships with the children and young adults, learn new skills, and develop the potential for career progression into fields such as nursing or occupational therapy. All the training is given on the job and signed off by NHS staff. "It's a very robust training, and we look at the applicant's attributes, such as their positive attitude, caring nature, ability to tune in, and willingness to work as a team and help out," said Rob.

All the staff here have to adapt and be open to what the pupils need. For example, a lunchtime assistant might involve feeding through a tube, attending to medical needs, story telling or massage. Nothing is too great a barrier to overcome in giving these pupils the experiences they need to thrive. Even pupils who are permanently on oxygen participate in the swimming and horse riding, activities which might otherwise seem unobtainable. The inspirational staff make anything and everything a possibility for these children and young adults.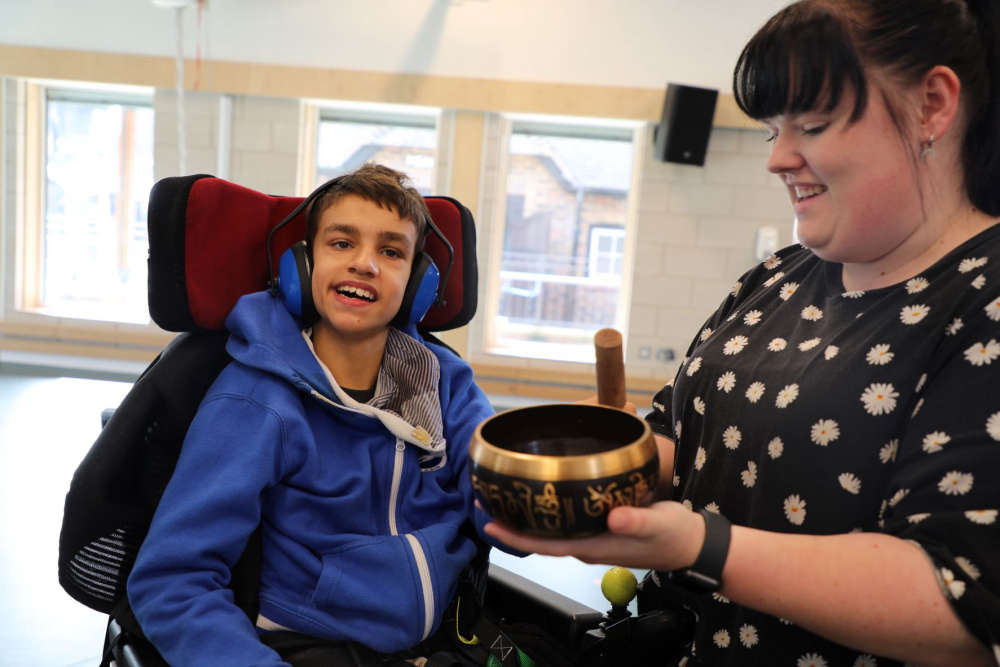 If you have an interest in working with children and young adults and making a real difference to the quality of their lives and their family's lives, come along to the next careers fairs (on site at CHF) coming up on Wednesday 22nd February 2023 and Saturday 22nd April 2023.
For more info www.chf.org.uk
Chailey Heritage Foundation, North Chailey, Lewes BN8 4EF