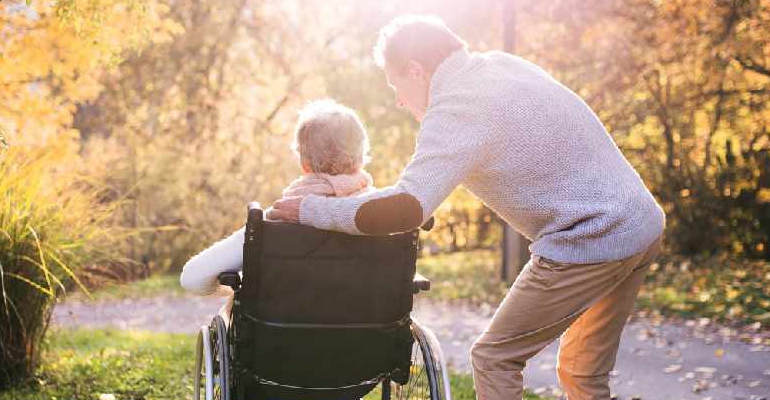 Caring for loved ones can be demanding at the best of times but the additional stress of a pandemic means many carers are suffering with their emotional and physical health as Jane Caley from the Association of Carers explains
Carers UK conducted an online survey in September 2020, and this survey provided compelling evidence that COVID-19 continues to have a huge impact on unpaid carers. This is not only because of the increased amount of care that many are having to provide, but because of the effect that providing this extra care potentially has on their relationships, their mental and physical health, their paid work and their emotional wellbeing.
Two in three UK adults can expect to become a carer during their lifetime, with carers saving the economy many billions of pounds each year. There were up to 9.1 million unpaid carers across the UK before the pandemic, providing everything from a few hours support per week, to intensive and complex round the clock care. The pandemic has resulted in millions of new carers – 4.5 million people are new to caring since the start of the pandemic, 2.8 million of whom are having to juggle work and care.
In spite of some positive innovations in tech-based support for carers, the vast majority have found life significantly more challenging. Digital literacy is a real issue for many carers, meaning they may struggle to access new technologies. A decrease in available support, and sometimes the complete closure of local services, has led to most carers having to provide even more care. Exhausted and worn out, carers are struggling to continue caring and are reporting high levels of fatigue and stress. Almost 75% report feeling exhausted as a result of caring during the COVID-19 pandemic. Many have had no break from caring for many months, with 50% of carers saying they are reaching breaking point.
The 2011 Census, and a more recent GP patient survey by NHS England, showed that carers were more likely than non-carers to have poor health before the COVID-19 pandemic. Given the huge increase in care many are having to provide during the pandemic, and the fact that this is often without any breaks, it is unsurprising that carers are feeling the pressure and seeing an additional impact on their own health and wellbeing.
Association of Carers is a Hastings based charity that supports carers throughout East Sussex. They have continued to support carers in East Sussex as much as possible throughout the pandemic, with staff and volunteers providing regular phone calls to carers, as well as Zoom activities to bring carers together. They admit it has been a very difficult time for everyone, but say it has been a real privilege to witness the resilience of the carers that they work alongside.
If you are interested in finding out more about the charity, or how you can support them, then visit their website www.associationofcarers.org.uk
They are currently seeking to recruit new trustees. Information about support for carers in West Sussex can be found at www.carerssupport.org.uk