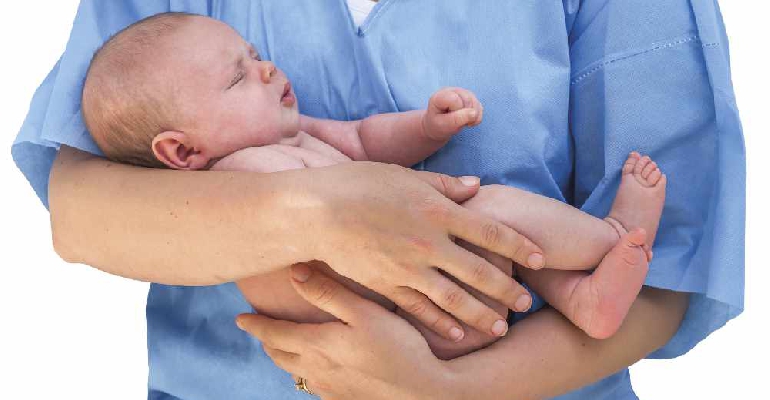 When it comes to childbirth, it's assumed that a midwife is always on call and ready for action. But it wasn't always the case, as the role of Alice Gregory in modern day midwifery makes obvious
Alice Sophia Gregory was born in 1867, midway through Queen Victoria's reign, when infant mortality was so high that up to a third of children would never reach their fifth year.
The Gregory's lived in Lambeth. After her father became Dean of St Paul's Cathedral, Alice's family were not subjected to the effects of poverty she had witnessed growing up in such a densely populated area.
At this time, tradition dictated midwives delivered all babies, and they had important legal duties enshrined in law and enforced by the church. Being women, they were not allowed to establish Guilds but their work was regulated by a licensing system.
In rural areas, local midwives would not have been affected by such legislation. The midwife worked alone, travelling as required and staying in the home of the 'mother to be' until the birth.
Legally, she was only allowed to deliver 'natural' births and had to call a doctor or surgeon when problems arose. Many midwives had no formal education but gained experience working alongside older practitioners.
Women were not admitted to medical school until 1869 and by 1880 over 100 midwives held a diploma from the London Obstetrical Society. The following year, the Midwives Institute was established, with the aim of ensuring all women, irrespective of circumstance, would be able to use the services of a trained midwife.
When Alice was about 16, she lodged with her friend Lelia Parnell. Lelia had completed a month long course at the British Lying-In Hospital and then been appointed matron at a small hospital in Paulton, Somerset.
The two women shared a Christian faith as well as their professional interests. Shortly after, they were joined by a third friend, Maud Cashmore, who trained as a midwife under Lelia's tutoring.
Alice was a probationer midwife, but eventually trained at a maternity hospital in Clapham, an experience that influenced her views on teaching and the practice of midwifery.
Alice made her living as a district midwife, but along with Lelia and Maud she developed her ideas for the training of midwives. Their experience of childbirth made them realise that more and better trained midwives were required.
In 1903 Alice began letter writing, in a nationwide search for a suitable site to develop. Eventually, the Bishop of Southwark introduced her to the Archdeacon of Lewisham, Charles Ernest Escreet, who lived in Woolwich, an area of poverty and limited hospital facilities.
Escreet told Alice he knew of a place that would be suitable and showed her properties at Wood Street, later known as Woodhill, then helped her persuade the relevant authorities to agree to her scheme.
The new hospital had beds for eight patients and was opened on May 11th 1905 by Princess Christian. As well as training midwives and admitting women for childbirth, the hospital was a base for district midwives.
It amalgamated with the British Lying–In Hospital in 1915. After going from strength to strength, in 1922 the hospital moved to new premises in Samuel Street, with 40 beds and staff accommodation.
Alice became Honorary Secretary of the British Hospital for Mothers and Babies and made certain that training for midwives was extended to make childbirth safer for mother and baby.
During WWII the hospital was damaged in a bombing raid. Alice oversaw the construction of a new wing, which was opened in 1944 by the Princess Royal. She retired on medical grounds the same year.
Alice and Maud moved to Alfriston, where she died shortly after, in 1946. A crucifix at the side of the road at the top of West Street in Alfriston marks the site of her former home, The Sanctuary.
The three friends were commemorated in the British Hospital for Mothers and Babies chapel with the motto 'A threefold cord is not quickly broken' and they left a lasting legacy of support for women giving birth.
Alice made a significant contribution to the development of training for midwives and, because of her tireless work, childbirth became a safer experience for both the mother and her baby.