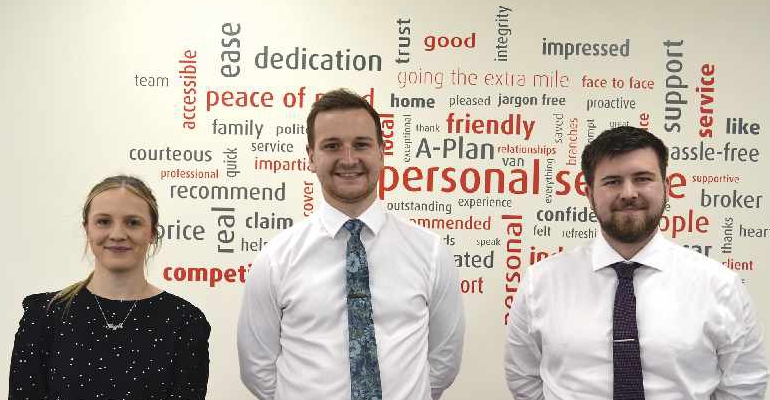 Advertising Feature: It's not often that you get to visit something so new the Mayor and local MP are cutting the ribbon as you arrive. But that's what happened to Robert Veitch when he met the team at the new A-Plan Insurance branch in Haywards Heath
The newest branch in the A-Plan Insurance family is prominently located on Sussex Corner, but the benefits of stepping inside are far more prominent. The spacious open plan branch is a delight and the new team of Dominic, Skye and Liam are so welcoming it's like meeting old friends.
In modern society personal service and the difference it makes can get forgotten but at A-Plan Insurance this is their remit. Good customer service, problem solving, answering questions, and providing peace of mind are what they do.
A-Plan was established in 1963 and the current CEO Carl Shuker began on a branch counter just as Haywards Heath manager Dominic Oswald did in 2017. As the perception of the high street continues to evolve, the A-Plan proposition has remained constant, remains successful, and the company continues to be a positive presence on the high street.
"All consultants work towards being Chartered Insurance Institute qualified from the start," Dominic told me. "We're here to help, to advise, to answer questions, to be completely transparent. We work for the client not the insurers. The consultants are not on commission. For us, it's not about getting things done as quickly as possible, it's about getting the right product for the client, to provide the right cover, getting it at a competitive price, and providing peace of mind."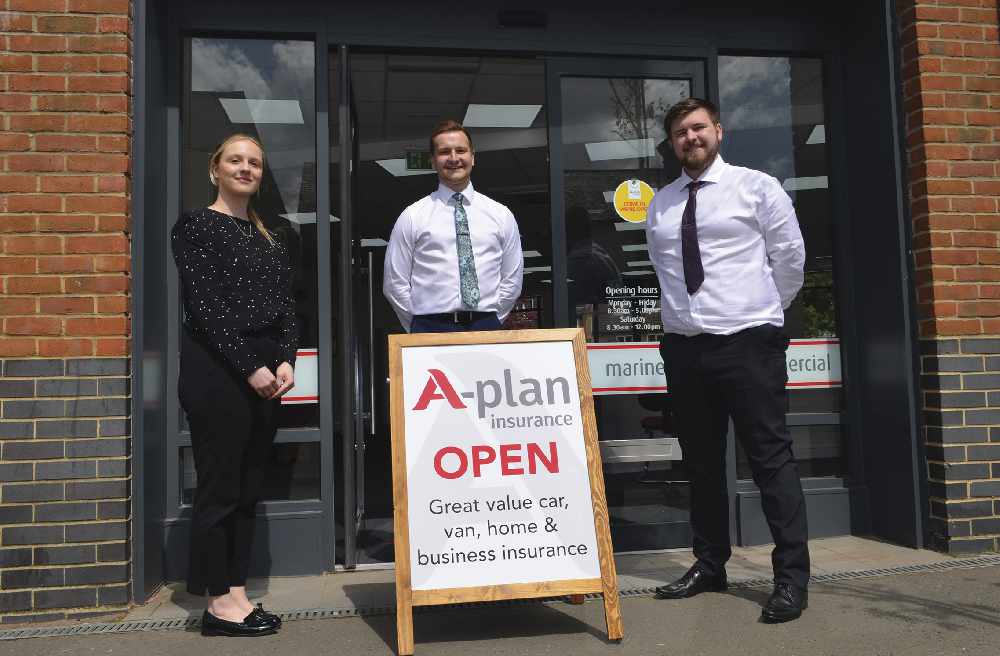 A-Plan Insurance consultants are proud of their customer service and when things do go wrong, when a claim becomes necessary, they become the first port of call. Consultants invest time in sourcing the correct policies, so they know the right resolution for the client will be forthcoming.
"We cater for most instances of insurance that most people need in everyday life. We are as comprehensive as the policies," said Dominic. A-Plan broke policies that cover car, home and van, plus caravans and motor homes, travel, marine, agricultural, commercial and public liability. Policies don't have to be off the shelf; for specific requirements bespoke policies are available.
Annual client retention stands at a very high level, which demonstrates that once people experience A-Plan they tend to go back, year after year. A-Plan also takes great pride in helping vulnerable people and their carers.
A-Plan Insurance get involved in the community, supporting good causes, charities, and sponsoring sports teams. Community networking events take place in branch from time to time. A community notice board in the window is free for local groups to populate, there's a children's play area too.
As Dominic noted, "We're a national business that prides itself in being local, being visible on the high street, engaging with the local community."
For service, for competitive pricing, for all your questions answered and all your insurance problems resolved, there's only one plan, A-Plan.
A-Plan Insurance
Address: 2-4 South Road, Haywards Heath RH16 4LA
Telephone: 01444 719860
Website: www.aplan.co.uk/haywardsheath