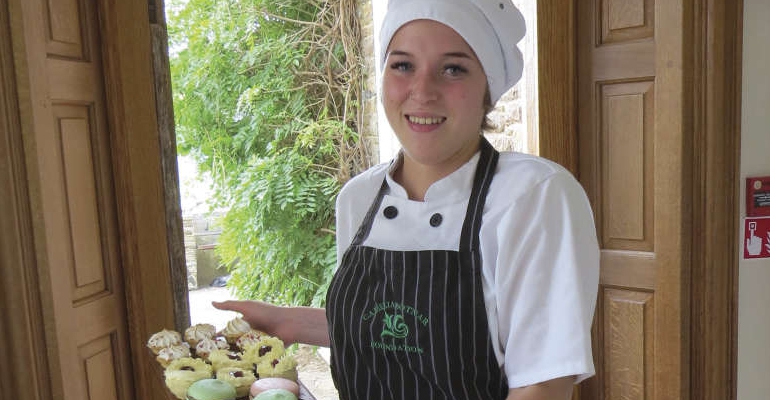 It's strange to think that one legacy of Datsun cars arriving in the UK over 50 years ago is a foundation championing the young and changing their fortunes, but that's the case at the Camelia Botnar Foundation as Robert Veitch discovered
Clayton Wellman was a secondary school teacher in the East End of London, before becoming a tutor at the Camelia Botnar Foundation, and since last autumn he's been the Education Programme Manager.
The Foundation is based in idyllic countryside close to Cowfold and offers residential courses to 16-21 year olds in blocks of three months, to help disadvantaged young people find a positive way forward in life. "We offer a ticket to a normal life," Clayton enthused, "there are challenges along the way, but we get through them."
Clayton told me the Foundation provides a chance for people to turn their life around, put the past behind them and focus on a positive future. "It's a second chance to succeed." Usually there are 30 trainees in residence at any one time and the Foundation works with up to 60 over the course of a year. Most trainees stay for 6-12 months.
Trainees spend their time learning a trade and gaining qualifications in one of eight departments – landscaping and horticulture, metalwork, carpentry, building, catering, estate maintenance, painting and decorating, and motor mechanics. "Pick your niche," advised Clayton, "they're practical skills that should lead to job opportunities with the assistance of our careers coach. We send trainees into the world on a solid footing, into employment, utilising acquired skills. There's no pity from employers."
Applicants come from across the county, and from further afield. They should be from a problematic or disadvantaged situation and referred by social services, probation officers, youth offending programs, other similar programs, schools, their families or by self-referral. There are no academic requirements or pre-conditions, everyone is assessed on merit. Applicants need to commit to the project, accept the work ethic, observe basic standards of behaviour, and change the pattern of their life for the better.
There's a disciplinary code and the rules are maintained for the benefit of everyone, "so the saddest times are the occasions when we fail, and trainees leave their course early," stated Clayton. "No charity can be all things to all people, but the chance to help turn around the life of someone who has had a terrible time is very rewarding."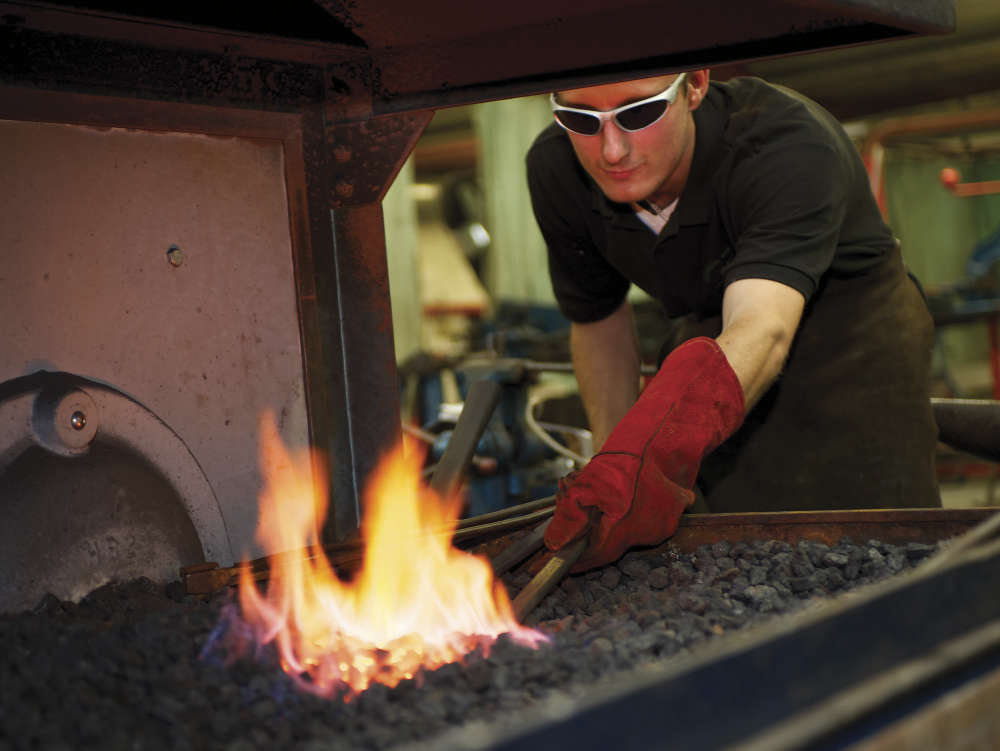 The cost of the courses, residential accommodation and transportation home at the weekends (with some pocket money) for trainees is covered by the Foundation, In Clayton's estimation, these plus other running costs mean the Foundation is investing around £1,000 per week in each young person.
Clayton told me the stark changes the staff witness in trainees is uplifting; arriving as grumpy, reluctant teenagers with problems, who then leave the Botnar family reluctantly, but as optimistic, skilled adults. Some have gone on to transcend the programme and become very successful in their chosen field. "And though there can be heartbreak along the way, the successes make it all worthwhile."
The Datsun legacy comes via Octav Botnar, who established the Camelia Botnar Foundation in 1979 with his wife Marcela, in memory of their only child, Camelia, who was killed in a car accident aged 20, in December 1972 while travelling to Stonehenge.
Octav Botnar was born in Czernowitz (now Chernivtsi) in 1913, which was then part of the Austro-Hungarian Empire, then Romania, the USSR and at the time of writing, Ukraine. He made his fortune after acquiring the entire UK distribution rights for Datsun, later Nissan cars, which he ran from his Worthing headquarters. It was Octav who persuaded Nissan to build their European factory on the outskirts of Sunderland in 1985.
Their enduring legacy in Camelia's memory was to help young people in difficulty. The trust that run the Camelia Botnar Foundation provide 99% of the financing. Some funding also comes from the retailing of horticulture and metalwork products made by the trainees in the Foundation's garden centre, nearby.
There are places for applicants to take part in the programme and there are opportunities for mature volunteers to get involved, helping to mentor and shape the lives of the trainees on their road ahead. Patience, an ability to communicate and a willingness to help, coupled with the wisdom that comes from the rich tapestry of life are all desirable virtues; after all they're all part of the ticket to a fulfilled life.
Website: www.cameliabotnar.com