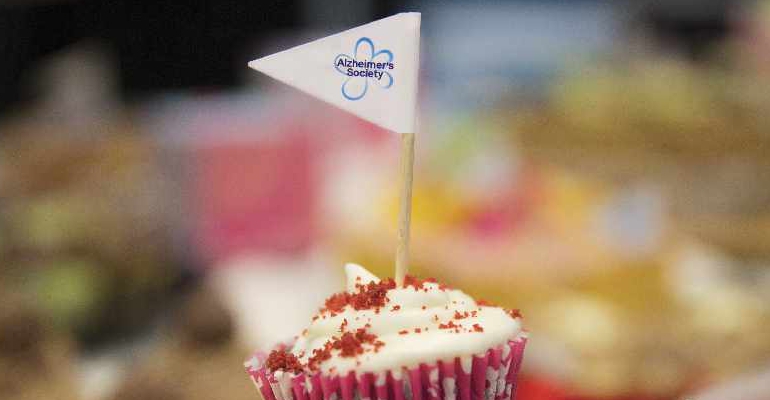 There are over 29,400 people living with dementia in Sussex. Alzheimer's Society has been supporting any of them, and people across the county who are concerned about their memory, through the pandemic, explains Jacqui Justice-Chrisp (Alzheimer's Society Area Manager for Sussex)
Many of us worry about our memory, when we misplace our keys or forget things that we usually recall, most of the time. These slips are a nuisance rather than something more serious. But if you are noticing problems with your memory, or a loved one's memory, and these problems are seemingly getting worse and affecting your everyday life, it's important to speak to a GP. Memory problems do not always mean dementia. They can also be a sign of other conditions including depression, infections, and vitamin deficiencies, which is another reason to get them checked out.
Since March 2020, all our face-to-face and group services have been suspended due to coronavirus. Alzheimer's Society have adapted their services across Sussex, so they can be delivered virtually or over the phone. Dementia Advisers have made almost 3,000 welfare checks and referred clients onwards for companion calls. Over 100 volunteers have made more than 1,000 companion calls in Sussex, since the start of the pandemic.
Alzheimer's Society CrISP courses (Carers Information Support Programme) are being delivered virtually across Sussex, as are peer support groups. Dementia Voice Groups have gone from strength to strength too, and there is a new group starting for people who are diagnosed with dementia under the age of 65. The Memory Assessment Service has remained open in Brighton and Hove. Area Manager for Sussex, Jacqui Justice-Chrisp said "I am enormously proud of the way our teams have pulled together and adapted our services which can now all be accessed through the Dementia Connect support line."
Tim Wilkin's, Alzheimer's Society Service User Involvement Officer in West Sussex added, "Our groups and services have provided a lifeline throughout the pandemic, particularly as people living with dementia have been hardest hit by this crisis. Coming together regularly and sharing experiences, ideas and most of all hope, has made a difficult situation, a lot better."
Jan Brice, whose husband Ian has Alzheimer's, attends the Horsham Rusty Brains group said, "The Zoom meetings have been interactive and very informative. I know we have all appreciated the camaraderie that now exists between us all. It has been so positive that throughout lockdown we have been able to quiz, sing, and laugh. Ian and I have looked forward to our weekly meetings, which have also led to new friendships."
If you are diagnosed with dementia, Alzheimer's Society can help get the right support in place for you or your loved one. Dementia Connect, is a personalised support service that offers complete support, by phone, online, and face to face (once it is safe to do so). Dementia Connect operates at a local and national level, connecting people with support in their community, seven days a week.
SUPPORT PROVIDED CAN INCLUDE
Advice on how to cope and live with dementia
Tips for making a home dementia-friendly
Support with everyday living such as government benefits
Help navigating social services
Advice on legal documents and Lasting Power of Attorney
Connection to dementia groups within local communities
Of course, everyone's experience of a diagnosis of dementia is different. Sadness, fear and a sense of loss or disbelief are all common reactions. People can also feel relief, as they have an explanation for the changes they have been experiencing. Once you have a diagnosis, you can deal with it and do something about it. Your doctor may prescribe drugs that can lessen symptoms for a while. Dementia can be treated with or without drugs, by looking after other medical conditions and making changes to your lifestyle. With a combination of these, even though there is no cure, it is possible to live well with dementia for many years.
If you would like to support the work of Alzheimer's Society, why not hold a virtual Cupcake Day on June 17th, 2021. Baking is a great way to get everyone together, even virtually.