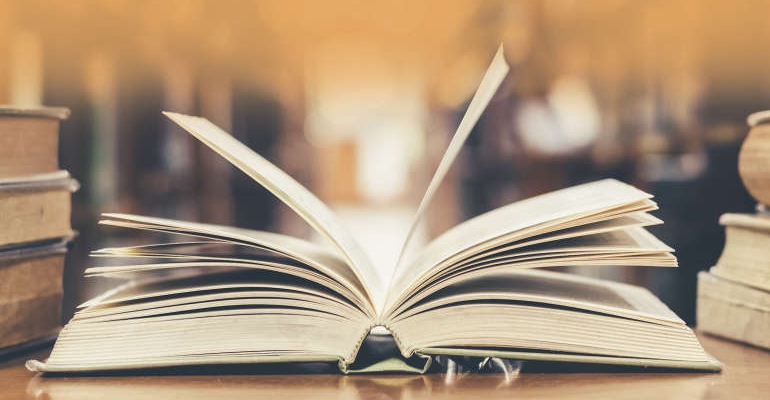 If you enjoy reading and would like to help combat loneliness in your community, there is a new befriending service in East Sussex which could use your help writes Laura Hughes
East Sussex Libraries is looking for volunteers to help grow its Reading Friends programme. Delivered in partnership with the Reading Agency, the reading befriending programme brings people together to read, share stories, meet new friends or just chat.
Volunteers use reading, including books, magazines and newspapers, to spark a conversation and encourage participants to chat and feel less isolated. Groups currently meet at Eastbourne, Hastings and Seaford libraries, and volunteers also visit housebound residents through the Home Library Services.
Jane and Ruby both volunteered recently to run the Hastings Reading Friends group. Jane felt Reading Friends would be a great way to help others feel less alone. She said, "I love books and libraries, and I like the idea of getting people talking and helping them reconnect with their community through reading."
Ruby started volunteering after moving to Hastings in late 2021. She recalled, "We moved in the depths of winter, which is not an easy time to meet people and get involved in the community. I was keen to do voluntary work as I had regular time each week to give to a project. I love reading and wanted to do something that was community based, and Reading Friends seemed the perfect fit."
Groups read all sorts of reading materials, from short stories, poems and novels, to song lyrics. However, people don't have to read anything before or at the session and everyone is welcome!
Jane told me, "Each week, Ruby and I choose a couple of extracts from the book we are reading to shape the starting point, but it doesn't matter if people haven't read the book or it's their first visit. Our discussions often take a fascinating, meandering journey to something else, and that's part of the appeal – there's no agenda. It's all about the conversation."
Ruby added, "The participants have huge input and colour how the session is going to go and what the conversation is going to become. You can never predict where the conversation ends up, which is the magic of it."
If you are interested in volunteering or setting up a Reading Friends group, you would be supported every step of the way. By volunteering, you can really make a difference to people's lives through sharing stories and socialising.
Ruby explained why people should consider volunteering. "On a practical level it's an excellent opportunity to learn transferable skills, and running a group is a great way to meet people in your community. After the last two years, it feels wonderful to be doing something with others that is fun, and it's lovely to spend an hour laughing and chatting."
Jane added, "I would encourage anyone who enjoys reading and would like to help others to think about volunteering. Or if the time isn't right to volunteer, then just come along and join in the conversation."
If you'd like to volunteer or join a group, visit www.eastsussex.gov.uk/readingfriends