Put family fun at the top of your August to do list, and take some inspiration from Sara Whatley's family fun day ideas
August is officially family fun month, hurrah! No matter what age your family is you can still join in the larks; from kid's games to festivals, this is fun for all ages.
At the peak of the school holidays and in the blazing sunshine (hopefully!), August notoriously feels like a bit of a holiday month, if you are home or away. Make the most of it this summer and try some new activities or shake up your tried and tested favourites with some new ideas.
Be it a day on the beach or a hike over the Downs, embracing a bit of tech with identification apps might make the everyday more exciting. Identify the nature around you, the planes up above or the boats out at sea, and many other things too.
Here are some ideas for fun family days or weekends out and about. Whatever you do, just make sure you all have a jolly good giggle!
GET TECH
Life is more interesting when you know what you're looking at or learning about what you can see. Step up identification apps. Use these brilliant and often free apps to help you connect with nature on a deeper level by understanding what it is you are seeing or hearing. They will make you slow down to look and listen more closely, and expand your horizons when looking outwards, at the stars or clouds, for example. Days at the beach can be enhanced by tracking any boats you can spot – seeing where it has come from and where it is going – or how about following that helicopter or plane and seeing where it will land? Here are some ideas for things that you could identify:
Stars
Clouds
Butterflies
Moths
Birdsong
Rocks and Crystals
Trees
Plants
Flight tracker
Ship tracker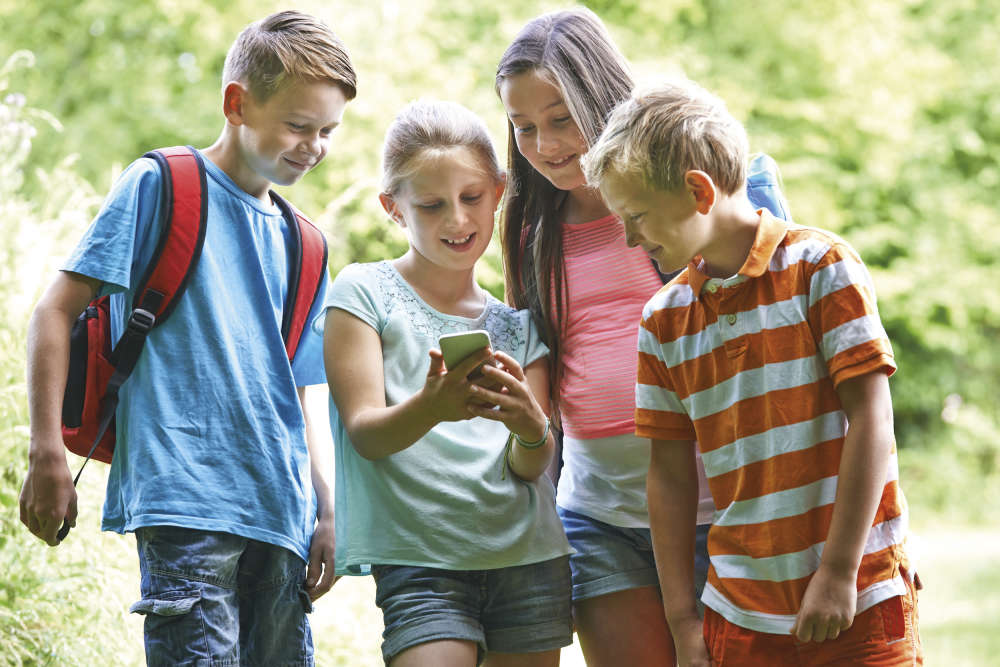 EXPLORE INDOORS
Some days require a little indoor time and a slower pace, but that doesn't mean they can't be fun too. There are loads of fun indoor activities to do in the home or out and about too. A great place to start is getting involved with your local library. Bookworms will love the 'Gadgeteers' Summer Reading Challenge 2022 (check out www.summerreadingchallenge.org.uk). Create an online profile to keep track of books you have read, get recommendations, find out about authors and illustrators and discover tons of fun activities and games too. This programme is aimed at 4-11 year olds to encourage reading enjoyment and to help prevent the summer reading 'dip'.
Many libraries also provide toy libraries, where you can borrow toys to take home, and other activity sessions for children such as Rhyme Time, Toddler Time, and Saturday Singalong. There are also many activities for adults to enjoy at the library. Try a Knit and Natter session, Melody for the Mind, Reading Groups or Board Game sessions. And of course, let's not forget the books themselves!
Museums can be a great source of interest and fun for children of all ages, and adults too. Make a day trip out of it and visit one of the big ones in London or keep it local and discover what's on our own doorstep. You may be pleasantly surprised at what you can find in Sussex, from fisherman's museums to seeing dinosaur bones and ammonites, agricultural interest and aeronautical museums, and many more besides.
How about a gallery? A host of brilliant galleries can be found in Sussex, often with special summer shows and activities for children too. Become a culture vulture for the day and soak up some inspiring art and design. Then come home and have a go yourself.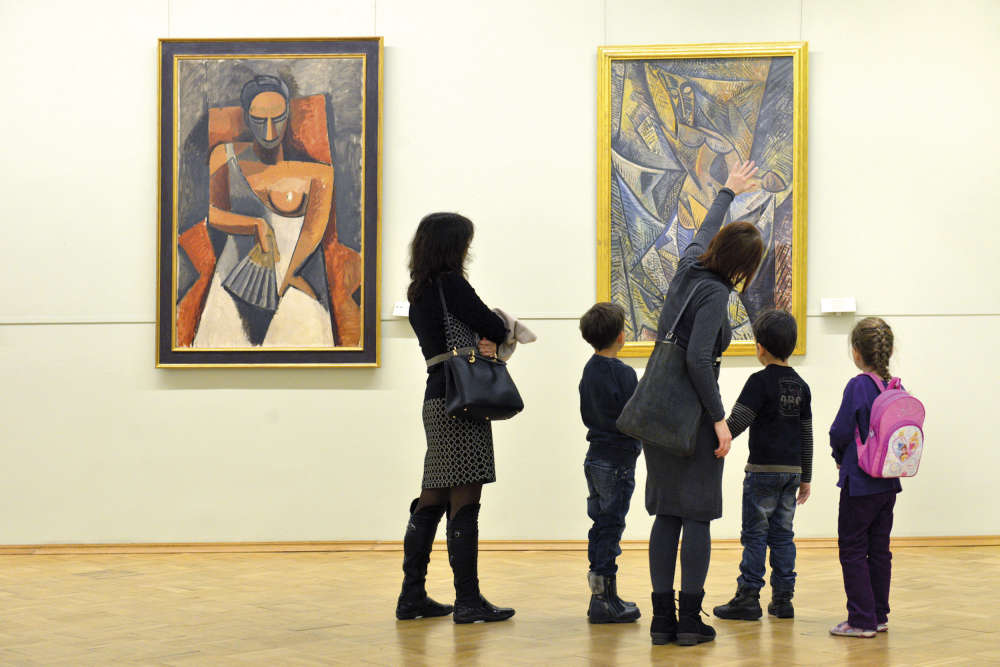 MAKE YOUR OWN ART GALLERY
Set a theme, for example, portraiture, seascapes or pets and get the whole family to join in creating pictures, paintings and collages. Make and decorate simple cardboard picture frames to stick around the pictures, and then hang them in a 'gallery' (inside or outside). Why not have a private viewing and invite friends and family over to see your masterpieces with a glass of something sparkling?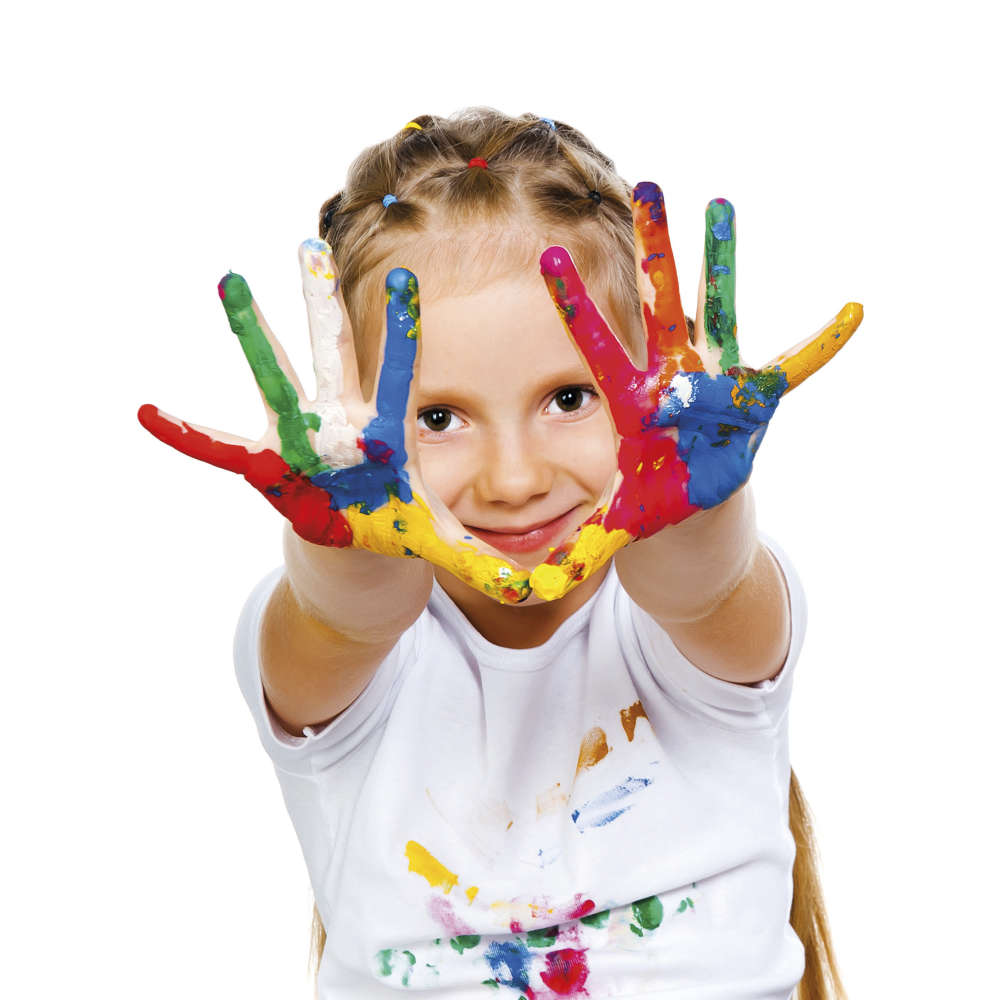 GET OUTDOORS
Summer is the time to make the most out of being outdoors, and there is endless fun and adventure to be had. Simplicity sometimes cannot be beaten, and what could be simpler than taking a walk? However, make an effort to try walking somewhere new: coastal paths, forests, along canals, across heathland, up high on the Downs, and anywhere else you can think of. New scenery can wake us up and refresh our senses. A jolly good picnic or stop off for a pub lunch along the way always adds a little extra to a good walk.
Park life: make this the summer you master wheels! Get on your scooter, your bike, your roller skates or blades, or your skateboard and make the most of the proliferation of skate parks in Sussex.
How about kite flying, or even drone flying? Or for something tasty and fun you could have a fun family day out picking fruit at a farm. If there is any left over when you get home, a delicious fruit pie is a wonderful way to showcase lovely fresh produce.
Swimming is always a winner for family fun and in the summer it's lovely to be able to do it outdoors. Have a day at the beach and enjoy an invigorating sea swim (make sure you find a beach with lifeguards) or find a local lido, another glorious way to enjoy the water outdoors. If your family enjoy the sportier side of life a sports day might be a good option. Arrange a mixed assault course catering for the ages you have. For older children and adults, a match is a good competitive thing to sink your teeth into... try volleyball, cricket or rounders.
Climbing is another great fun sport and adventurous too. There are climbing centres to try or outdoor climbing on rocks. This one is probably more suitable for older children and adults.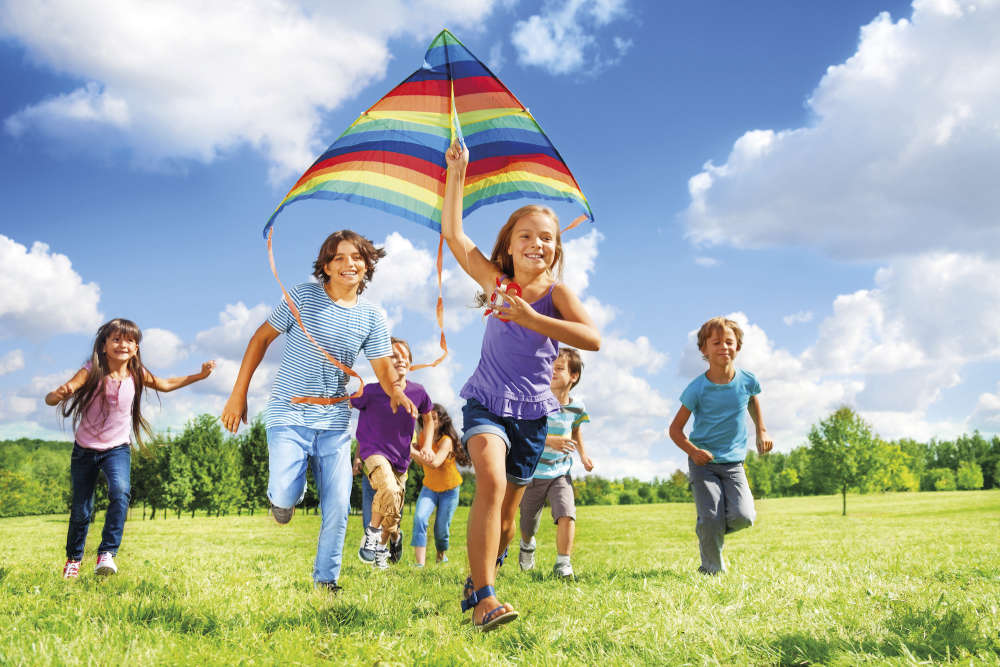 OTHER ACTIVITIES
If your family love a good bounce, then an inflatable park is just the place for you. Huge inflatables, slides and ball pits await hours of jumping fun, and with areas for little bouncers too, these parks really do cater for all ages. Got your glitter and sleeping bag at the ready? Then it's off to a festival
you go! There are so many family friendly festivals about these days, and many of them are in Sussex. Have a whole weekend of music, food, child friendly activities, workshops, and silliness, or just go for a day and pack it all in; get all the fun and your own comfy bed at the end of the day.
There are also many other day events to be found in the month of August in Sussex, from music days to food festivals, dog shows to village fetes and town fairs. Perhaps the circus is coming to visit your area and a night out in the big top awaits!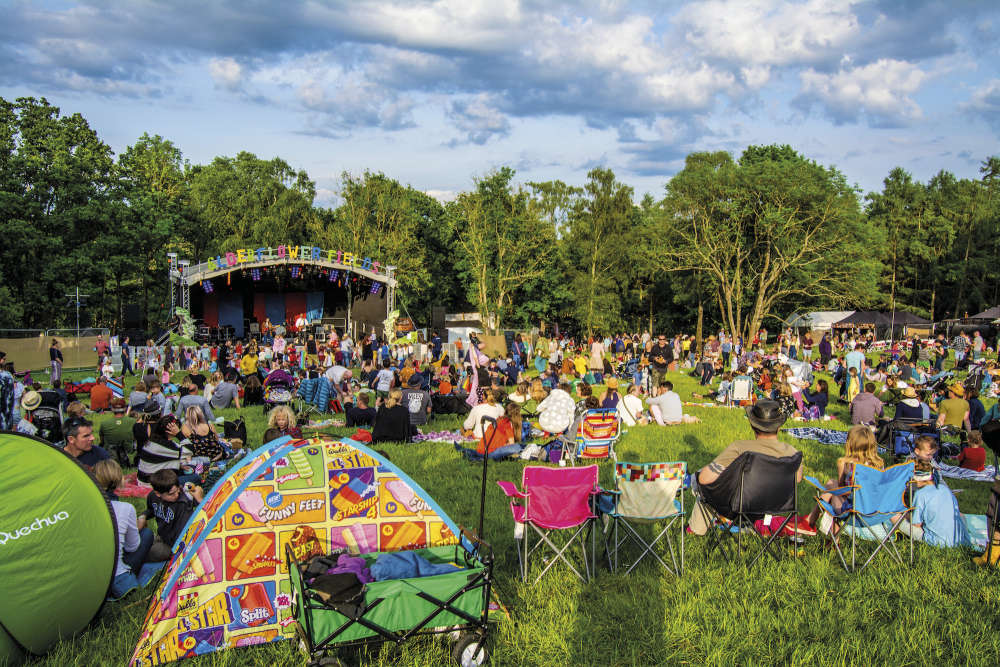 'YES' DAY
Ever heard of a yes day? Well, it's very simple really; you just have to say yes to everything! This can be a fun family game for all ages. It might be a good idea to lay some ground rules down at the beginning of the day (i.e., specify maximum travel time and expense) but other than that, anything goes.
Smaller children might want to swim, play dress up with parents, eat treats and watch films. Older children might enjoy laser tag, paintballing, a meal out and a late night. Hopefully the parents also get some enjoyment out of the day, if not from some of the activities then from seeing the children deliriously happy with the power of yes!
Spending time as a family being silly and having fun is so important. We rush around with work, school and other commitments and sometimes forget to embrace the lighter side of life together. Exercise those laughter muscles on a regular basis and see the more serious side of your life lighten up too. But most importantly of all, enjoy spending time as a happy family together.