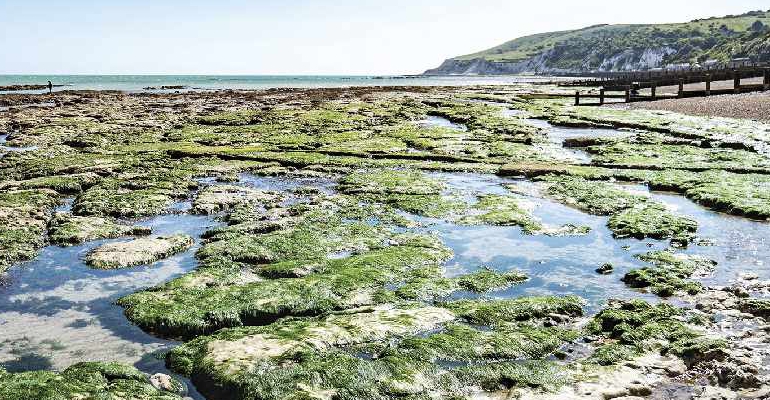 Sussex is home to some of the best rockpooling spots in the country. Hanna Prince looks at where and how to enjoy this classic summer holiday pastime
Discovering the mysteries of a rockpool is one of the defining experiences of childhood. For kids, big and small, it offers a tantalising window into a murky underwater world – one where elusive shrimp lurk among the seaweed and squishy sea anemones share rock space with barnacles, bristleworms and limpets.
In Sussex, we're lucky enough to have some of the best rockpooling beaches in the country. I can remember blissful summer days spent exploring the cliffs between Hope Gap and Cuckmere Haven, picking through the chalk rubble for fossils and filling a bucket up with whelks, barnacles and sea urchins. Nowadays I take my kids to the same spot. We go rockpooling year-round – UV suits in summer, waders and waterproof gloves in winter. Asked to choose between a sandy beach and one with plenty of rockpools to dip in, both of them will go for rockpools every time. The best thing about rockpooling, of course, is that anybody can give it a go. Young, old, big, small; all you need is a bucket and a big dollop of enthusiasm.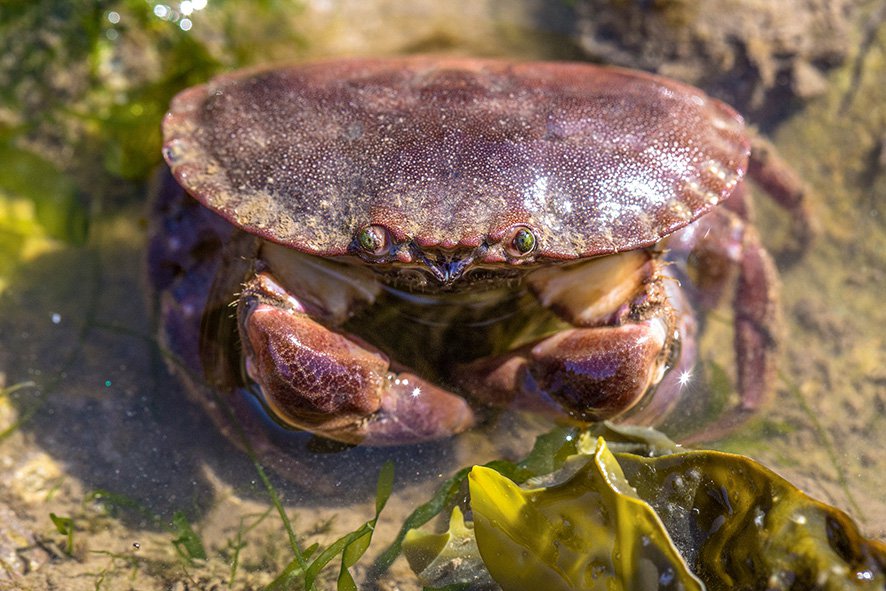 WHERE TO TRY ROCKPOOLING
At low tide, the Sussex coast between Goring and Fairlight exposes plenty of marine treasures. Some of the best rockpooling in the area can be found around the iconic cliffs of the Seven Sisters, where all sorts of sea critters lurk in chalk gullies and wave-eroded pools. The number one rule of rockpooling, of course, is to keep an eye on the tide – particularly if you have cliffs at your back. When you're lost in a world of magical marine mysteries, it's all too easy to get cut off from the nearest beach. Check out www.tidetimes.org.uk before you head out there and don't stray too far from the nearest escape route.
Other areas that are top for rockpooling include Worthing Pier, Shoreham Fort, Lancing, Holywell and the seafront between Brighton Marina and Rottingdean (the Undercliff Walk is perfect for scooting and biking, if you fancy getting your marine adventure off to an active start). The National Trust also offers guided rockpooling at Birling Gap.
WHAT TO LOOK FOR
It isn't easy to survive in a rockpool. Not only do the critters that live in this challenging environment have to face fluctuating water temperatures, sunlight exposure and decreasing oxygen levels, they are also preyed upon by seagulls, oystercatchers, shorecrabs, sea urchins and more.
Whelks, barnacles and anemones are among the creatures hardy enough to thrive in these difficult conditions. You might also spot shrimp lurking beneath large stones, crabs of all shapes and sizes, starfish clinging to the rocks, fish such as Goby and Blenny – perhaps, if you're particularly lucky, even a lobster. When the tide comes in, continue searching along the strandline for cuttlebone and 'mermaid's purses' – the empty egg cases of rays and skates.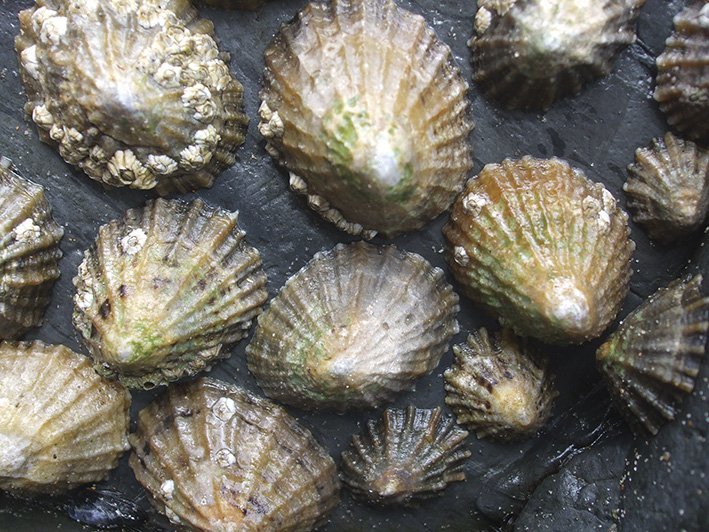 GETTING STARTED
All you really need to have a go at rockpooling is a bucket or plastic container. You can use your hands to search through pools for interesting finds, gently lifting rocks and seaweed to find the creatures lurking beneath. Nets are a traditional rockpooling accessory, but they can actually damage rockpools and harm some creatures so it's best to leave them at home. It helps, though, to have sturdy footwear – rocky coastal spots can often be harsh on bare feet and there's always the risk of a twisted ankle. You might also want to download a rockpooling ID sheet (free downloads are available from wildlifewatch.org.uk) and pack a pen and a notebook for recording your finds. Begin by half filling your bucket with sea water and using your hands or the bucket itself to see what you can find. Remember to be gentle – don't prise molluscs, crustaceans or anemones from their homes and never keep any creatures out of the water for too long.
When you've recorded your finds, be sure to return them to their home. Finally, if you can't find much to fill your bucket then don't be deterred. Every tide brings a colourful cast of new critters – you never know what you might find on your next trip to the beach.