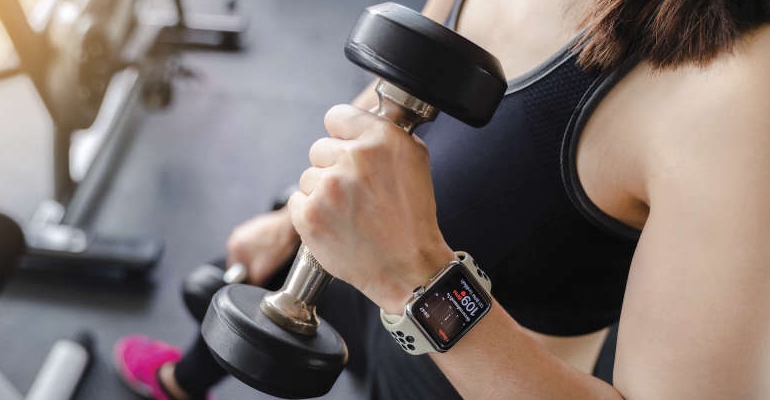 Are you switched on to exercising in your own way, in your own time and in the environment you choose? The answer is fitness apps and tech. Sara Whatley finds out more
In the past decade fitness apps and trackers have developed from fairly niche gimmicks for joggers to all round personal trainers, fitness programmes and wellness spaces.
With our smart phones permanently in our pockets or some sort of fitness tech wrapped around our wrists, it has never been easier to manage our own fitness and health. The convenience of being in control of your workout is endless, and makes tracking your progress and setting yourself new challenges really easy. But firstly, what exactly is the difference between a fitness app and a fitness tracker?
Fitness apps are downloadable on our smart phones and cover a huge array of interests, from weight lifting to nutrition. Many are free to download and have plenty of available free content. Some extra content is paid for, or some entire apps are paid for. Most of us already have a smart phone, so it's not much extra cost to download an app (or entirely free!), making this a pretty cost-effective option.
Fitness trackers are separate tech in the form of wristbands, watches, pedometers or accelerometers. Monitoring not just our fitness but our health as well has become much more accessible with wearable fitness trackers. The increasing sophistication of these means you can track steps, calories burnt, and heart rate, as well as sleep monitoring, blood oxygen and electrocardiogram (ECG) activity.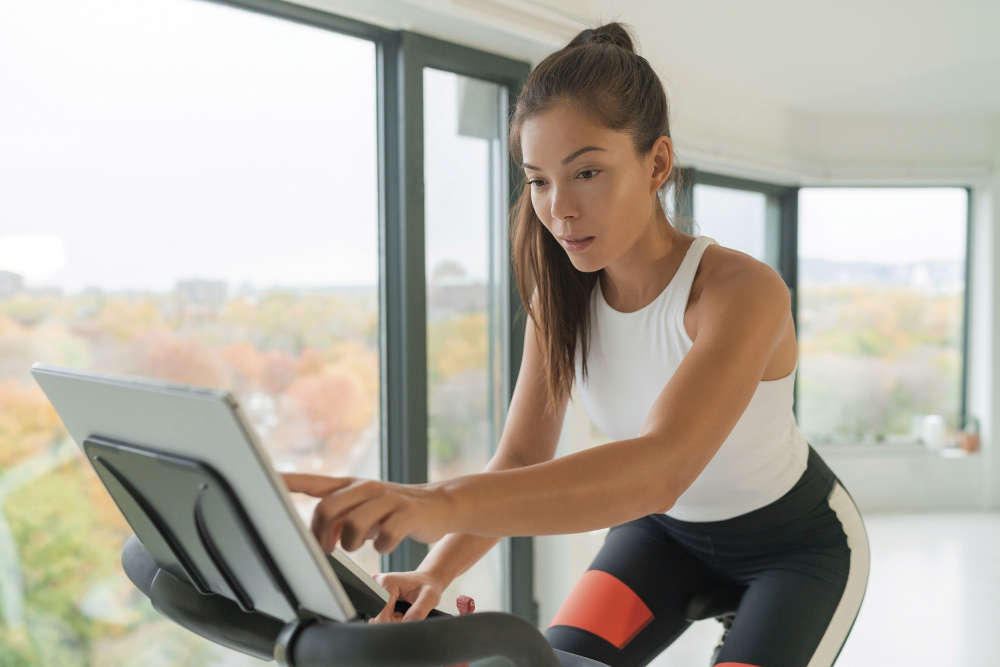 Anyone can use this kind of technology from fitness fanatics to newbies. There are apps targeted at older generations, younger generations, and everyone in between. It's a totally inclusive way to look after your health, but it can also give you the freedom to exercise privately if you so desire.
Many apps come with built in 'communities', who share their workouts and encourage each other to push themselves harder. This might not be for everyone, but it might just be the push you need to finish that run quicker, try that new yoga move or swim that extra length.
The benefits of exercising this way are numerous: away from the constraints of the gym and classes, you can exercise exactly when it suits you and for how long it suits you. Time poor can take advantage of short and sharp workouts under 10 minutes, and for those that want to indulge, you could sweat through back-to-back workouts.
It also makes combining practices easier. For example, power through an intense HIIT workout, then slow down and stretch it out by using your yoga app. You could even finish off your session with a spot of meditation with one of the many apps available for this, and exercise all aspects of your body and mind. And all this is simply waiting at your fingertips; you don't even have to leave the comfort of your own home.