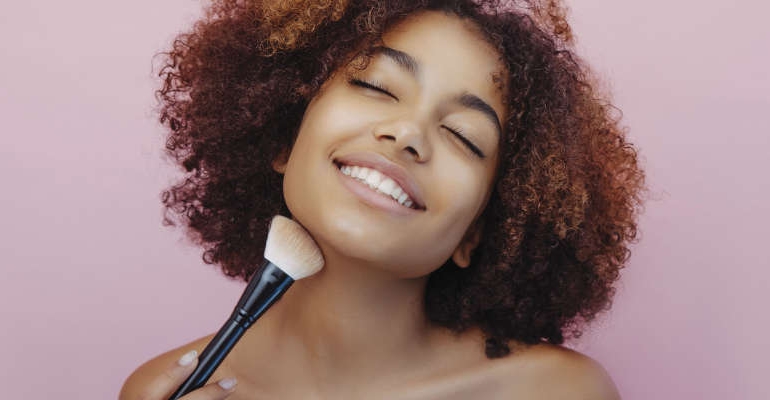 Out with the old and in with the new for multifunctional makeup to save you time, space and money. Sara Whatley looks at a few hard working products, some of which you probably already own!
Heading off on your summer holidays soon? This year it might just be a staycation, but that doesn't mean you can't look your best. No one wants to be dragging a ton weight of makeup and beauty products in their luggage though, and this is where multifunctional products come in especially handy. Getting two or three uses out of one product makes so much sense for space saving, money saving and planet saving, especially if you choose ethical brands. Power to the products!
Summer heat can mean dryness for many skin and hair types, and traditionally that might mean at least three different products for face, body and hair. However, if you opt for a natural oil product, such as coconut, olive, nut oil or avocado, this can be used on face, body and hair with great results. Just be aware that oil products tend to work better on thick or coarse hair as a leave in conditioner or shine serum. We don't want lank looking locks now do we?
Cream blush formulas are another really hard working beauty product that triple up for eyes, cheeks and lips. Dab onto eyelids, blend into the apples of your cheeks and slick across lips for a really pulled together but super simple look. Turning this on its head, you could also use your lipstick as a tint for your cheeks and even eyes to achieve the same coherent look. Just go for a light touch on cheeks and eyes as lipstick pigment can be quite strong.
Summer is a great time to indulge in the sun kissed look, and what better way to achieve this than bronzer? Another totally adaptable product, I use mine three ways. Firstly, use as a traditional bronzer blended across forehead, cheeks and nose. Secondly, use as an eyeshadow. Personally I like to pick out the individual lighter shades to sweep across my lids, but you could create a great shimmery dark eye with the darker shades blended into a bit of liner. And thirdly, for a sultry sun-kissed evening look sweep your bronzer across your collarbones and down the centre of your cleavage. Your friends will think you've just drifted in from a day on the beach!
One last strong product with a multitude of uses is clear mascara. Used on eyelashes, this lighter more natural looking mascara creates definition and a dewy sheen, gorgeous for subtle summer makeup. You can also use it swept across your brows for light definition or as a base coat for your usual brow colour. And lastly, clear mascara is perfect for taming flyaway hairs! A quick swipe here and there instead of hair gel or spray and you're good to go.