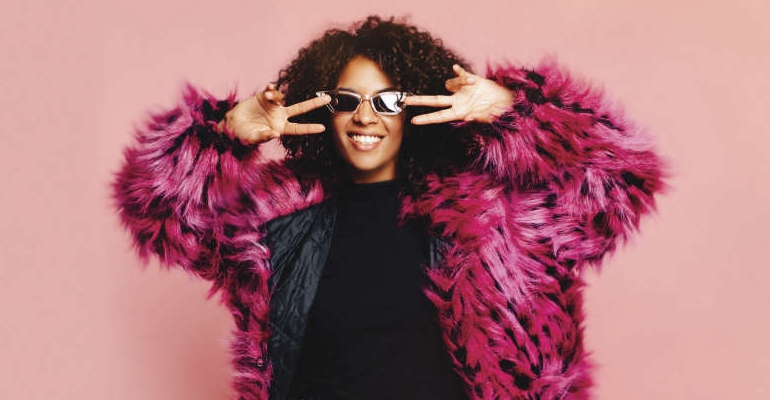 As the new season rolls in it's time to have fun with some mega new looks. Be bold, bright and big, says Sara Whatley
Dressing this autumn and winter is going to be fun. In the move out of comfortable slouchy dressing we have all embraced over the past year or so we now turn to colour, embellishment, exaggeration and a little bit of sexy.
Year on year staples for cool weather dressing still apply – layering, knits, boots – but this year they have all put a party hat on. Layering is fun, flexible and incredibly easy, with a combination of crisp white shirt worn under a dress. It's as simple as that! Any style dress goes from sweetheart neckline to lace to pinafore, whatever you fancy just pop a crisp white shirt under it and you have the look nailed.
Knits this season have gone mega. Extra chunky, super long, layered up, patterned, embellished, it's knitwear on steroids. This is a perfect look for staying comfortable and snuggled up as the cold hits. Perfectly paired with a chunky boot, because this season's boot is also embracing the chunk with extra big soles and exaggerated treads.
Cast your grey jogging bottoms and black leggings aside and make way for head to toe colour therapy. Think 'matchy matchy' with tops, jackets, bottoms, shoes and even bags – it's a go bold or go home situation! If you really can't face the monosyllabic look, try just one bright with a neutral background and still enjoy a bold punch of colour.
Another bold look to try is all over logo mania. Print up your whole person for a loud and shouty angle this autumn. This is not a look for the shy retiring types, it will get you noticed.
This autumn and winter it's all about pairing fun and extravagant with simple and low key. Meeting mates down the pub? Try a huge sparkling bell skirt with a hoodie, jacket, cap and chunky tread boots, or giant jeans and a cut out top – here's where the sexy comes in – with cut out tops and dresses being big business this season. Flash your bare shoulders or a hip and midriff for a tantalising grown-up take on bare dressing and reveal just as much as you dare.
To keep the chill out as the temperature drops sling on a super padded coat or a fuzzy and fabulous combo. And when I say combo I mean the whole lot, faux fur coat, shaggy boots, hat and scarf. Time to release your inner animal!
Whatever style you add to your wardrobe this autumn/ winter remember to have fun with it, that's the key to the season: a little bit of silly and a lot of fantastic fashion.