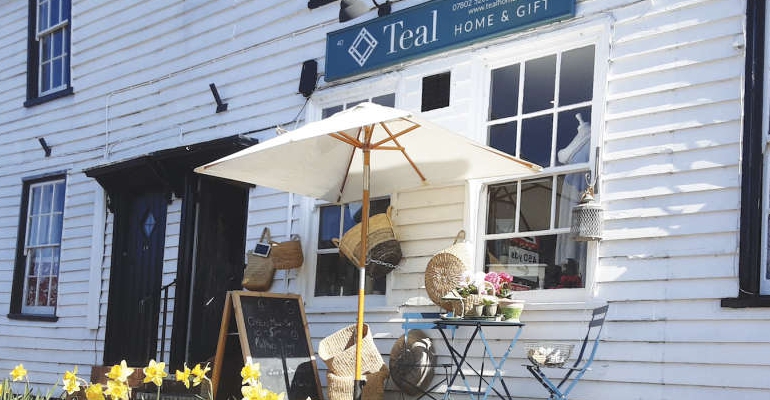 Advertising Feature: Teal Home & Gift in Robertsbridge is far from your average store, it bubbles with bright ideas and the relentless energy of owners, Lizzie and Gillian, as Helen Stockton recently discovered when she paid them a visit
Teal Home and Gift opened on Valentine's Day 2019 and you can feel the love behind the choice of every item that appears in this Robertsbridge store. When asked for the ethos behind their shop's products, which include tasteful items for the home, distinctive clothes and carefully sourced jewellery, Lizzie, joint proprietor with her long-time friend, Gillian, laughed and said, "Lovely things, things we would like to have in our own homes and things we think our customers would like to have in theirs."
With the door always open and Lizzie or Gillian around for a chat, it really is a welcoming place, which attracts regular shoppers from the thriving village as well as visitors from further afield, lured in by products on the shop's website.
Sustainably sourced and UK based St Eval candles and other aromatic products provide a welcoming scent, and there is plenty for the discerning browser who is unlikely to leave empty-handed. Cushions, candlesticks, artificial flowers and coasters, jostle wire baskets and wall art in a delightfully eclectic selection of goods to tempt the visitor.
Lizzie and Gillian have recently added the Little Greene paint range to their stock and love the themed colour ranges; carefully researched to link with the different period origins of their own homes. They span from the electric colours of the 1970s, to the discerningly muted Georgian shades, all with evocative names such as 'Rolling Fog' and 'Tea with Florence'. Made in the UK, the paints come in a range of finishes, with the primer matching the finished shade, to give depth to the colour. Little wonder, with such close attention to detail, there is an association between Little Greene and the National Trust. They are great paints for great houses, including yours.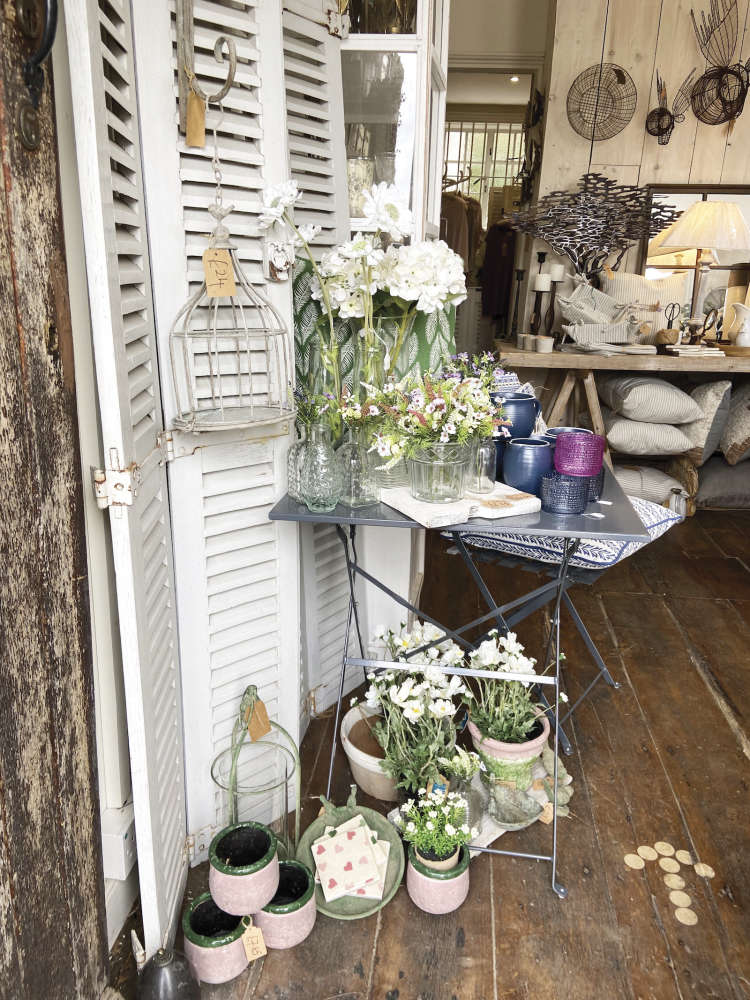 Towards the back of the shop is stylish and easy to wear fashion that you won't find in your average shopping precinct. Particularly striking are the One Hundred Stars collection, featuring dramatic avian and floral designs that evoke afternoon teas and long summer evenings. There is even a gown featuring a map of New York; quite a statement. They also stock accessories such as scarfs, bags and purses, so that you can complete your look.
Lizzie's talents extend to designing and making bespoke jewellery exclusive to Teal, some of her items appear in the shop's range of beautiful and distinctive pieces. Lizzie and Gillian love being part of a vibrant village and hope that people recognise the need to use local shops, to keep thriving independent communities alive. And there is much to like about this store, which brings back the experience element to shopping, that online lacks. Why not call in and take a look…
Teal Home & Gift
Address: The Old Bank, 40 High Street, Robertsbridge TN32 5AL
Open: Monday-Saturday 10am-5pm
Telephone: 07783 573497 or 07802 520599
Email: teal@tealhome.co.uk
Website: www.tealhome.co.uk