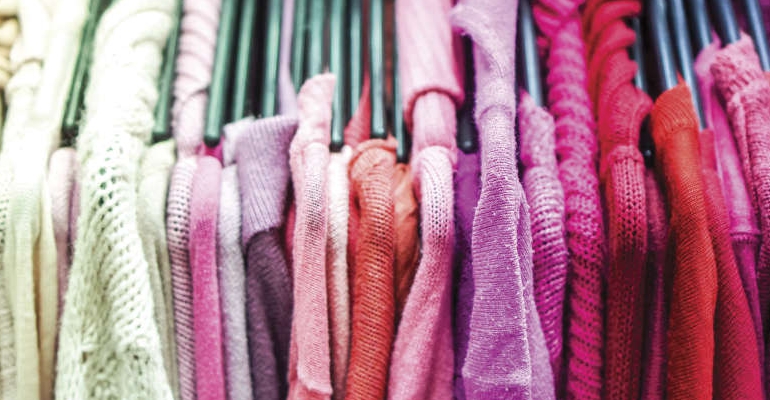 Become an ethical and green shopper which is good not just for our planet and fellow human beings but for our hearts and happiness too. Sara Whatley discovers more
Most of us are trying to live our lives in a more ethical, green and environmentally friendly way these days, with the hope of helping counteract climate change, bring about proper working conditions and pay, and be socially responsible for our planet. As a nation we are becoming more switched on to using less plastic, recycling efficiently, even contemplating switching to electric cars and green supply companies for our gas and electric, but have you considered your wardrobe in this equation?
How ethical is your fashion? What even is ethical fashion? It's a bit of a vague term, but it takes into account areas of design, production and distribution, and covers a range of issues such as the social impact of a brand, decent working conditions, fair pay, ethics of a brand, the environment, sustainable production and animal welfare.
Once you have set your sights on becoming a conscious shopper it's actually easier than you might think. Many companies are switched onto the consumer's desire for ethical fashion nowadays, so they have made it easier to shop in this way by making their labelling more transparent, such as stating that the cotton used is Fairtrade, or that the materials used in the garment are made from recycled plastics.
Some brands pride themselves on being totally ethical in all areas of their business, from the factory floor to the clothes on the hanger, and some are doing what they can to keep up with this growing trend. Where you shop and how ethical you want your purchases to be will be reflected in the price point, but there are conscious shopping avenues for each and everyone one of us to explore, and every ethical choice helps.
Shopping in a conscious way is brilliant when you are buying brand new products, but even this is not always necessary. Shopping second hand is a way to give a longer life to garments and thus reduce the demand on new products and reduce waste in landfills across the world. You might even be able to achieve double ethical points by finding second hand ethical products!
Another way to reduce consumer demand while simultaneously breathing new life into your wardrobe and having fun whilst you're at it, is a clothes swap. Either find one to attend near you or why not organise your own? Get some friends together, agree on bringing a certain number of items then swap to your heart's content knowing your unwanted belongings are going to a great home and discovering new gems for your own wardrobe too. Your purse will also thank you for your thriftiness!