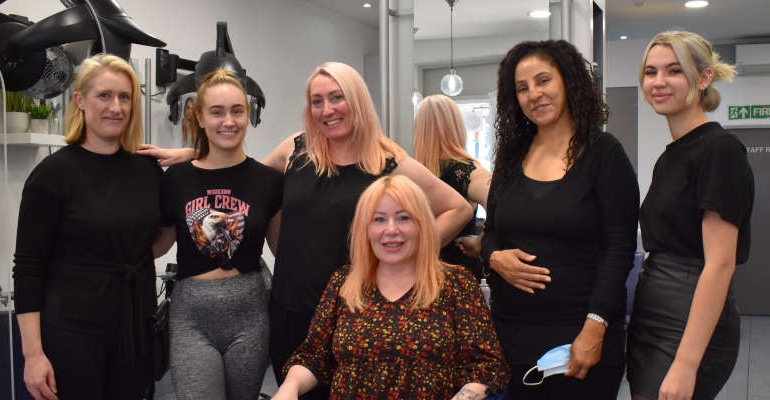 Advertising Feature: Ready for a new look? Essence Hair in Haywards Heath offers excellent hairdressing and an exceptionally warm welcome, as Sara Whatley found out
Katy and the entire team at Essence Hair in Haywards Heath are looking forward to giving you their customary warm and friendly welcome. "We welcome everyone here," Katy told me. "Whatever their style or budget, we are committed to recommending the right service for the right person. We want everyone to enjoy their hair looking it's best, for the cost they can cover."
Essence Hair has recently rebranded itself to become an independent salon after 20 years of being a franchise. "The original team is still here, plus one new member, and we're exploring our individual creativity a bit more now," said Katy.
The highly experienced team at Essence Hair have all had brilliant training, and even new team members are given further training and supervision on the salon floor. "Our newest member is Gemma, a senior technical director. She has over 20 years experience and is a colour specialist," Katy told me. She went on to explain that the majority of the team excel in both cutting and colouring.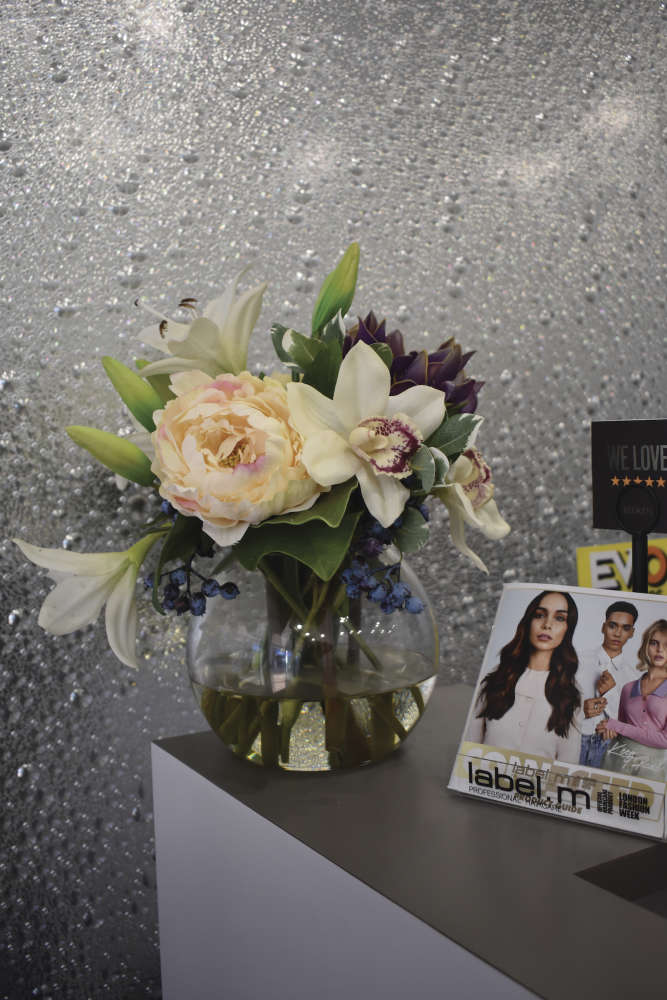 "We offer all the usual cutting, colouring and styling services for both women and men, as well as bridal and party hair, hair extensions, hair treatments and consultations and advice for hair loss after chemotherapy," Katy explained. The products used are well-respected brands such as Redken and Label M, which are all available to buy in the salon. And for the person who has everything, why not get a gift card for them to enjoy at their leisure?
As we emerge from the pandemic the focus at Essence Hair is to make sure clients are not only ecstatic with their hair but feel comfortable and safe as well. "We still wear masks and encourage others to do so as well, and we practice social distancing where we can," said Katy. "All of our clients have been so kind and understanding and we want to make them feel extra secure." In light of this Katy has just had a new air purifier installed to make sure the salon is as well ventilated and safe as it can be.
Katy chose a Panasonic nanoe™ X air purifier which, according to the manufacturer, uses hydroxyl radicals to inhibit several types of pollutants such as certain types of bacteria, virus, mould, allergens, pollen and certain hazardous substances. This means a cleaner, fresher smelling and generally safer environment not only for the whole team at Essence Hair, but also their valued clients as well. Just another great reason to visit this lovely salon.
Essence Hair
Address: 25 The Orchards, Haywards Heath RH16 3TH
Telephone: 01444 473333
Email: info@essence-hair.co.uk
Website: www.essence-hair.co.uk