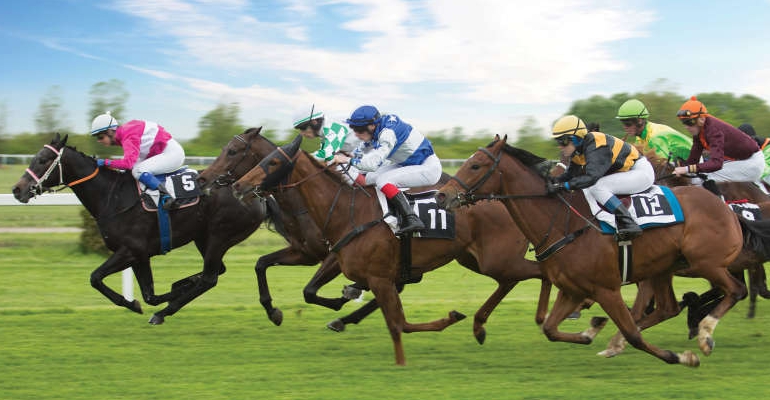 For Barry Foulkes, the blood that runs through his veins might conceivably be equine not human, such is his passion for horses, racing and Lewes. Robert Veitch went to meet the man that set up the Lewes Racecourse History Group
Once upon a time, not so long ago, there was a place on a hill, where people came in great numbers to create a hive of industry and enjoyment. One September it went quiet, as if the hill had gone to sleep. There were dreams of a reawakening for some, but for others keeping the dream and the memories alive has taken on a life of its own.
Lewes racecourse was 11⁄2 miles in length, right-handed in the shape of a narrow horseshoe featuring an uphill gradient, a reasonably level section, before easing downhill to the finish. Lester Piggott won 28 races here and Scobie Breasley, the other top jockey of the period won here 69 times.
Lord Abergavenny, who lived at Eridge Castle owned the course and Royal visits were frequent. The future George IV rarely missed a meeting. Queen Victoria came in 1836 just before she ascended the throne.
Barry Foulkes own birth is the stuff of legend. "I was born on 29th August 1950 in Brook Street in the centre of Lewes, near the Fire Station, which makes me a true Lewesian," he chuckled proudly. "The midwife who was supposed to deliver me was up at the races, enjoying Ladies Day. She had to be called down to bring me into this world. My mother said the midwife tied her Ladies Day badge to my wrist. My fate was sealed. I never saw the original Ladies Day badge, but I managed to buy another from the same day online. It cost me though, but I didn't mind paying for it."
The houses in Brook Street where Barry was born had been built around 1800 and were according to Barry, "The slums of Lewes, as they had been left to go to rack and ruin. They're gone now. We had no electricity and no toilet. The New Level Stables were opposite, so I was exposed to horses straight away."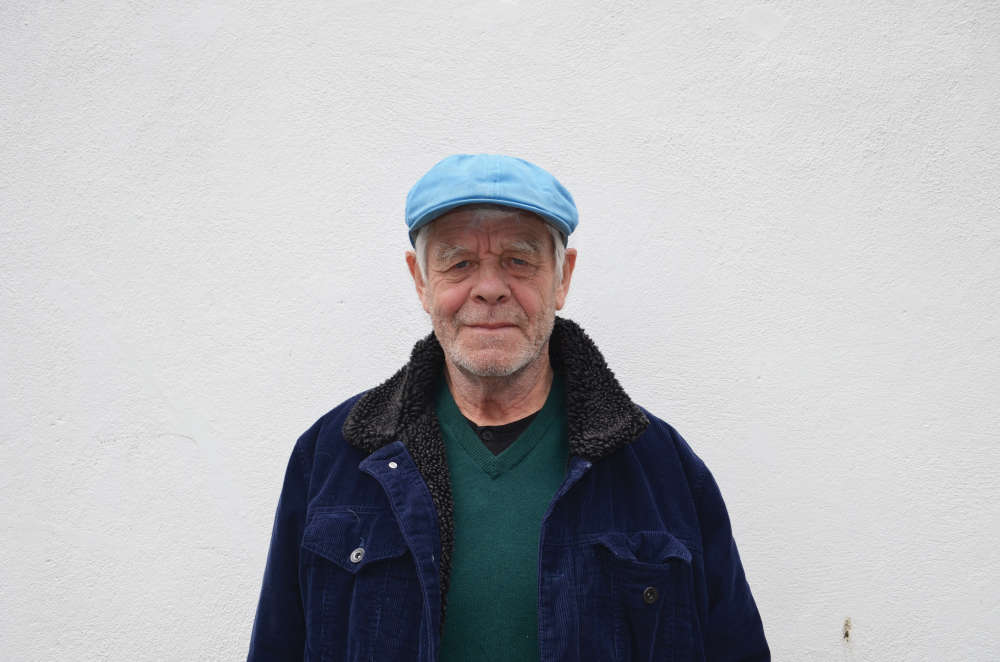 In another era... Lewes was a busy racing town. Barry's mother provided lodgings for the jockeys of the day when the racing was on. Barry can trace his roots back to the 18th century and his family has had links to horses ever since. "My Dad worked at the Phoenix Foundry, just a stone's throw away from our home back then."
"I first went to the races on my 5th birthday in 1955, and I can still recall the smell of it, even now, decades later. From that first trip, until the racecourse closed, I was a regular. Us kids could slip through the turnstiles, with an adult, or pretend we were taking something in for our dad. We never paid."
"Every August there was 'Sussex Fortnight,' which began with 'Glorious Goodwood' and was followed by Brighton, then Lewes Races. Some folk made a holiday of it, attending all of them. Lewes drew crowds of 6,000 to 7,000 during 'Sussex Fortnight' but the roads were hellishly busy, there was no by-pass back then," recalled Barry.
When the last race took place on 14th September 1964 Barry was there. "I bunked off school. My dad saw me up there and made a gesture, demanding I go over to him. He asked, 'Does your mum know you're here?' I asked him if mum knew he was there. Stalemate," grinned Barry.
Barry and others thought the last day of racing was merely a hiatus, but in the years that followed a downward spiral began. Trainers began to move away, and stables started to close. There are now only two trainers that remain in Lewes, Barry hopes they will stay for the long term.
Barry exudes a passion for racing through every pore of his being and it was this passion that led to the creation of Lewes Racecourse History Group in 2012. With a £7,800 grant from the National Lottery they held a three-day exhibition on 14th September 2014, 50 years to the day since the final race.
Since then the group have put on many exhibitions and displays to show off the memorabilia, "to keep the memories of the racecourse and the equine history of Lewes alive. Our aim is to have a museum of some sort at the racecourse one day that will be open to the public from time to time," enthused Barry. "We have 375 members, including trainers and former jockeys."
27,000 horses ran at Lewes during 200 years of racing, and the group have records of each one. There's also a full archive of newspaper reports. "We are keen to hear from anyone who can add to the racecourse story, be it memories or memorabilia. I could go on all day, I get so passionate, you'll have to walk away!" joked Barry.
For further information about the group and exhibitions visit: www.lewesracecoursehistory.co.uk