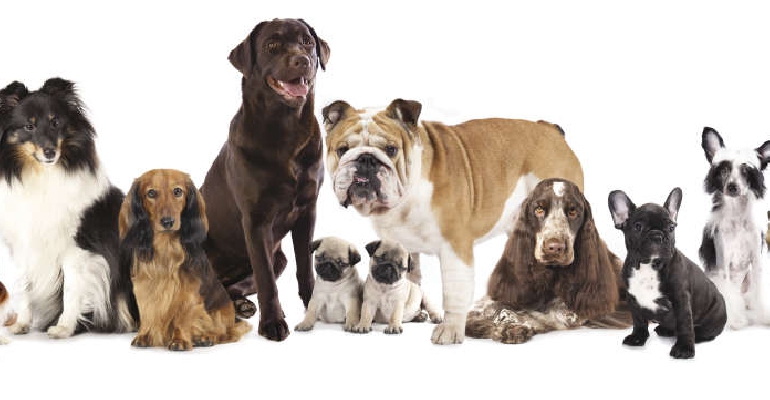 Advertising Feature: One of the most heartening aspects about Paws on Track in Haywards Heath is the passion that emanates from the owner, Jacqui Wingfield, so we sent Helen Stockton along for a chat and to check out the doggy treats
There are many reasons for starting a new business, but perhaps the best one is that it embodies something you really care about. Jacqui Wingfield, who has just opened a new shop, Paws on Track, in the Orchards, Haywards Heath, is one of those people.
Jacqui's background is in dog training and she quickly realised that what dogs eat, has a significant impact on their health, wellbeing and behaviour. For example, many dogs are unable to tolerate grain foods. She also witnessed owners struggling to get the best out of their dogs with poorly fitting equipment and cheap toys that just weren't up to the job. So, she decided to do something about it, and Paws on Track was whelped! Initially, Jacqui started selling her products from stalls at markets and dog events, gaining a considerable following, before finally deciding to take the plunge and open her own shop.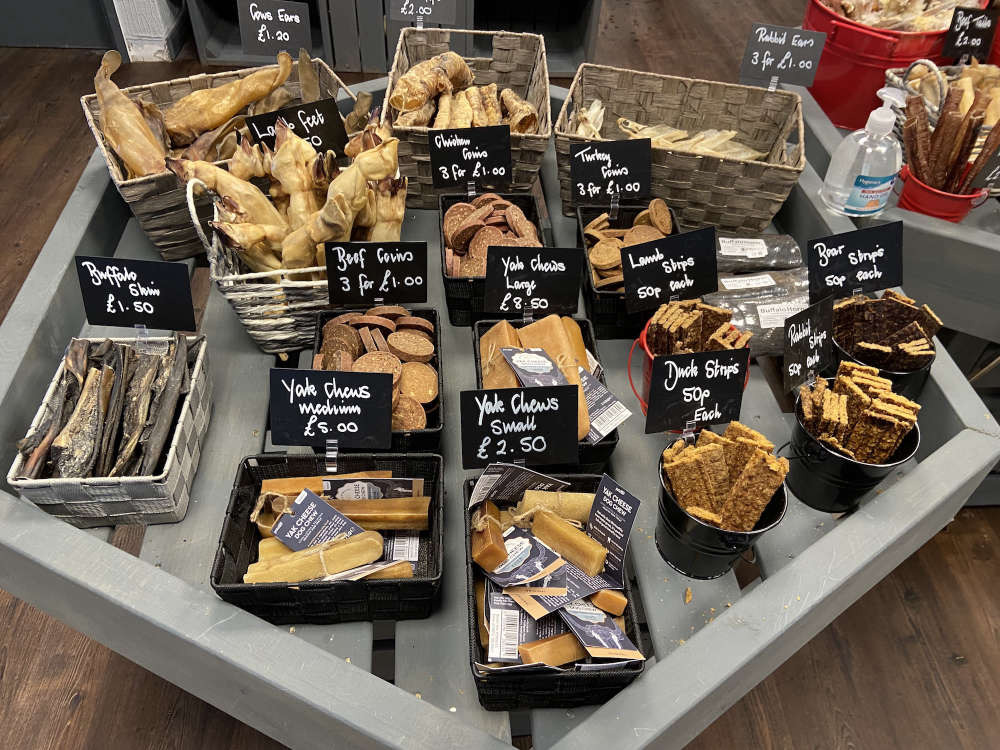 Being independent, "One of the great things is that I can choose what I stock," enthused Jacqui, "and I only sell good quality products. I want to show people that natural is best." She tries everything out on her own dogs first, a Malamute Husky cross pictures grace the walls of her shop. Jacqui aims to offer customers the personal touch. "We like to be a little bit different," she said. Jacqui actively encourages people to bring their dogs in and likes to get to know them by name. The shop layout is open, so dogs feel at ease, and Jacqui is also able to give their owners the benefit of her knowledge and experience, if they need advice. She also lets owners try her products, such as harnesses and collars, on their dogs to ensure they get that all-important correct fit. Her most popular products are her 'pup and mix' open selection of natural dog chews. "Everyone loves it because they may not want to buy lots in a big packet, and here they can just buy one or two."
Jacqui has plans to expand not only her dog ranges, but those for cats and small animals too, again, with the same high-quality ethos. She is also planning to open a dog grooming parlour at the back of the shop from 2nd April. The groomer, Emma, is someone Jacqui has worked with for years and has lots of experience, both in handling and grooming dogs, of all different breeds, shapes, sizes and coat types.
Paws on Track is a great addition to The Orchards, and it is difficult to visit without coming away with something for your furry friend or friends, so why not drop in and take a look. A dog treat anyone?
Paws on Track
Address: Unit 13, The Orchards Shopping Centre, Haywards Heath, RH16 3TH
Telephone: 01444 458891
Email: jacquiwingfield@pawsontrack.co.uk
Website: www.pawsontrack.co.uk
Facebook: www.facebook.com/PawsOnTrackUK